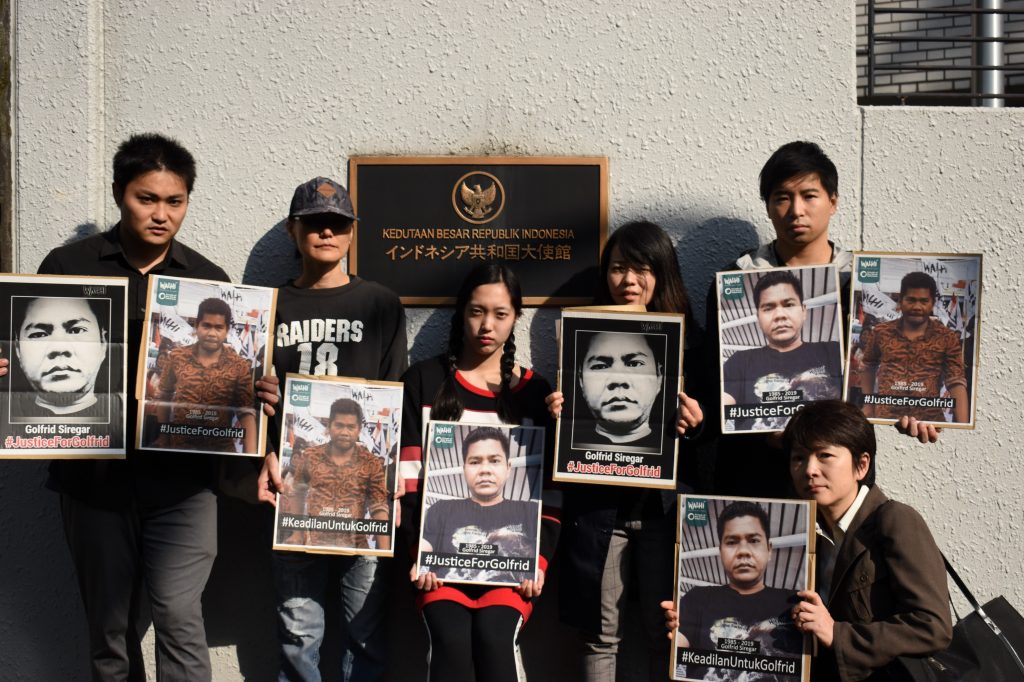 More than 240 civil society organizations, including the Rivers without Boundaries International Coalition, urged Indonesia on Thursday to investigate the extremely suspicious death of an activist who opposed the building of a hydropower dam seen as key to China's Belt and Road Initiative in the country. 
Environmental groups — including Friends of the Earth and Greenpeace, as well as several Indonesian and Asian non-governmental organisations — say the $1.6bn Batang Toru dam being built on the island of Sumatra could lead to the extinction of a species of orang-utan. 
In a letter sent to several Indonesian embassies, the organisations say Golfrid Siregar, an Indonesian environmental lawyer, was found beaten and abandoned on the side of a road on Sumatra on October 3. He died three days later. "Although police claim his death was the result of a traffic accident, there are a number of irregularities and suspicious circumstances which suggest his death may have occurred as retaliation for his environmental and human rights advocacy work," the groups allege in the letter seen by the Financial Times.
Mr Siregar worked as a legal manager at Walhi North Sumatra, an environmental NGO. He was involved in a lawsuit against PT North Sumatera Hydro Energy, a majority Chinese-owned company that is responsible for the dam project. The case claims PT NSHE violated at least three Indonesian laws.
A spokesperson for PT NSHE told the FT its communications director was on leave and no one else had the authority to comment.
The letter represents the most concerted opposition by civil society groups towards a BRI project in Indonesia.
Repeated calls to Zhefu Holding, a Shenzhen-listed company that is the majority owner of PT NSHE, were not answered. The Bank of China, which is financing the project, did not respond to requests for comment. A spokesperson for the Indonesian foreign ministry said it had no knowledge of the letter.
The letter details several aspects of Mr Siregar's death that are allegedly inconsistent with the police claim that he died in a traffic accident.
"First, he suffered primarily from serious head injuries which caused his cranium to break, while the rest of his body largely remained uninjured," it says. "Second, family and friends reported that there were bruises to his right eye as if from a hard, direct blow." A photograph of Mr Siregar after his death and seen by the FT shows a large amount of swelling on one side of his forehead. "Third, mud and wet soil were found on his clothes, even though the area where he was found is paved, with no soil nearby. Fourth, his personal belongings, bag, laptop, wallet, phone and ring were missing. Fifth, his motorcycle was mostly undamaged, and not reflective of being in a serious, fatal traffic accident," the letter adds. 
The area where the dam is scheduled to be built is thought to be crucial to the survival of the Tapanuli orang-utan, classified as a critically endangered species by the International Union for Conservation of Nature.
Source: Financial Times