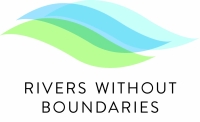 Rivers without Boundaries was founded as a cooperation agreement between NGOs and experts from Mongolia, China, Russia and US to work jointly to protect transboundary rivers and solve transboundary problems related to river ecosystems in North Asia. Initial decision on RwB was made at annual conference of the Sosnovka Coalition of environmental nonprofit organizations and organizations of indigenous people of Siberia and the Russian Far East. Initial reason was simple – we lacked capacity to cooperate internationally on transboundary rivers issues.
The Coalition Membership includes:
-interested organizations working on river and lake conservation in northern Eurasia
-interested international conservation organizations;
-expert committee comprised of independent specialists
How to join the Coalition:
All communities, organizations, and topical experts seeking to conserve transboundary rivers or wishing to share experience and resources with the Coalition to protect rivers and lakes should write to international coordinator: Eugene Simonov . Please indicate your interest in joining and how you wish to contribute to the Coalition's efforts and submit short description of your NGO(or short CV if individual). Your letter of interest and materials will be sent to all coalition members and decision will be made on "no objection" basis within one month.