Resistance continues against Ilisu Dam!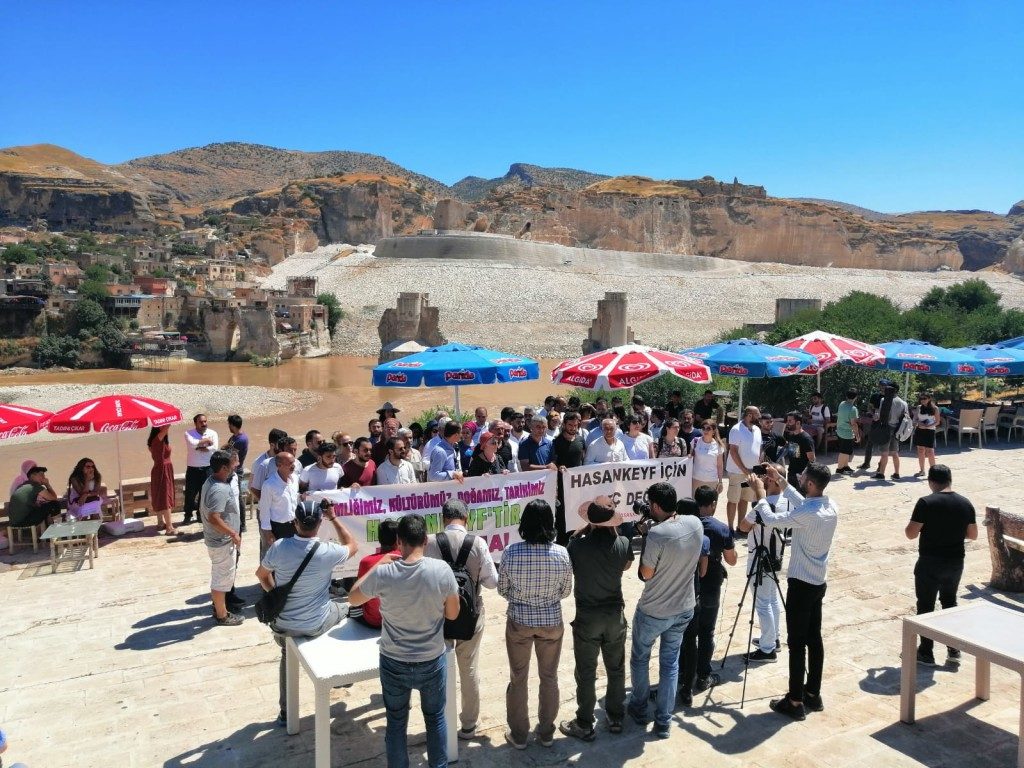 Following a call by the Initiative to Keep Alive (HYG) and the Mesopotamia Ecology Movement (MEM) for the "Big Jump" ecology activists in Hasankeyf, Turkey and the world protested the controversial Ilisu Dam on the 14th of July. This action day is the continuation of the growing activities of the last 1,5 months against the Ilisu Dam which is almost ready for the filling of its reservoir.
The most actions have been done within Turkey which is a positive development as it shows the growing solidarity wave of the people fighting the Ilisu Dam. In the follwong nine towns people gathered at rivers and lakes: Kırklareli, Antalya/Alakır, Antalya/Sarısu, Çanakkale/Gökçeada, Çanakale/Bozcaada, Balıkkesir/Kazdağları, Ankara/Seğmenler Park, Rize/Findikli, Nevsehir/Avanos, İstanbul/Sariyer, Batman River, Hasankeyf.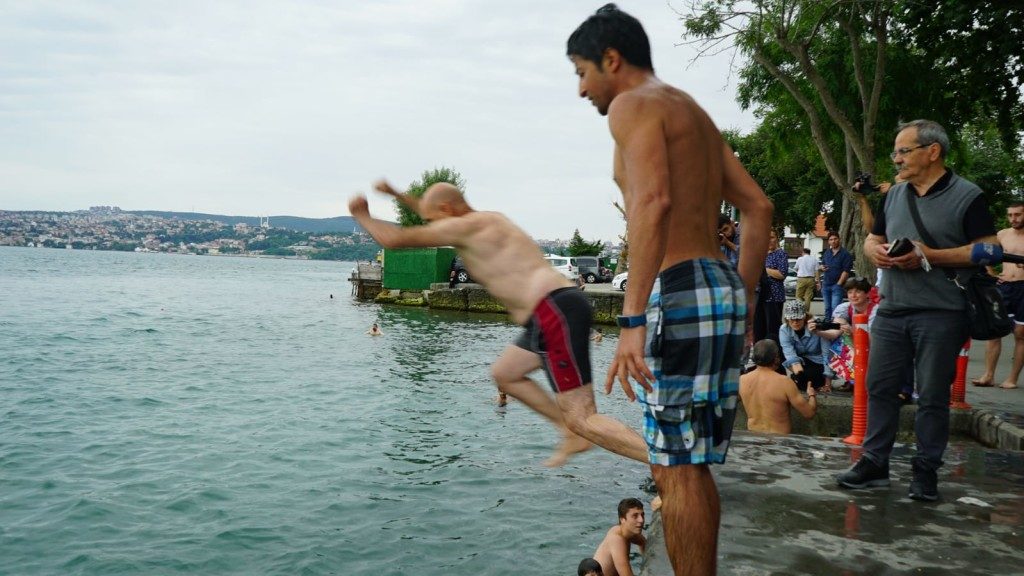 The international places which joined the "Big Jump" for Hasankeyf are as follows according to our knowledge until now: Hamburg, Berlin, Mainz, Nürnberg and Wendland from Germany, Katalonya – Manlleu, Rome, London, Kopenhagen, Zürich, USA -Washington/Port Townsend, Brasil – Rio de Janeiro, Sîne/Iran, Sarajevo/Bosnia, Baghdad.
River without Boundaries coordinator Eugene Simonov had no chance to reach the banks of Tirgis River after the AIIB meeting in Luxmeburg which ended late on July 13. So he went to the banks of Selune River in Normandy, France, where the largest demolition of hydropower dam is taking place, thanks to the efforts of European river network/France and many other collaborators.
Selune River story gives us hope that large harmful dams like Ilisu Hydrodam on Tigris will be demolished.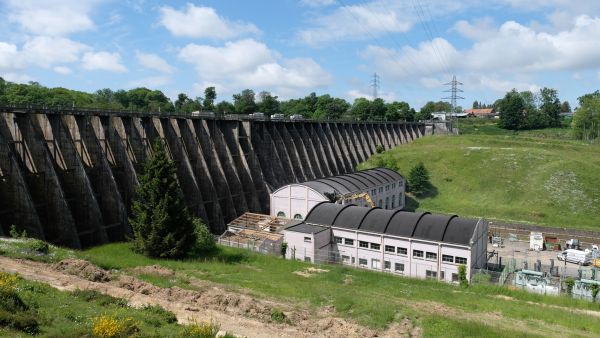 So far by sunset on July 14 Eugene reached beautiful estuary of the Selune River near town of Avranches in Normandy. Today he will walk upstream to witness first steps of dam removal.