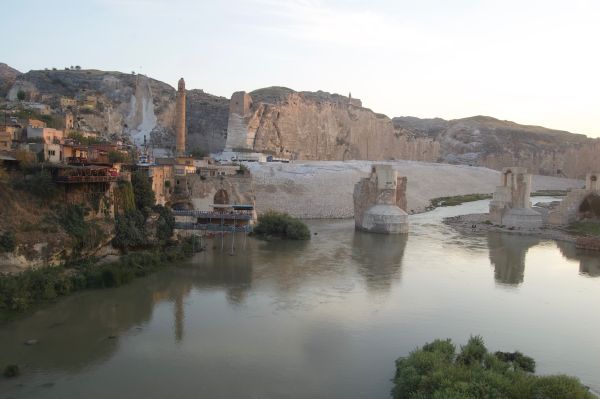 3rd Global Day of Action for the defense of the 12,000 year old town Hasankeyf and the Tigris River held on June 7 and 8th, 2019. It is urgent because the Turkish government announced recently that on 10th June 2019 it will start filling the Ilisu Dam reservoir.
On 15th May, 2019 more than 100 civil organizations from Turkey, Iraq, Iran and other countries of the world released a statement calling on the Turkish government to stop the destructive Ilisu project and initiate a new process in the Tigris Valley. They also called on the civil public to act against the flooding of the Tigris Valley, which would also cause grave damage to downstream regions in Syria, and particularly in Iraq. If completed, the Ilisu Dam will be an incomparable social, cultural and ecological disaster for a big part of Mesopotamia!
On June 7 and 8 actions are planned in dozens of cities in Turkey and across Mesopotamia.
Mesopotamia Ecology Movement.