The RwB and World Heritage Watch presents the final complete version of the "Heritage Dammed" Report, dedicated to protection of natural freshwater ecosystems. This colorful report contains contributions from 30 civil society organizations (CSOs), experts and dam-affected communities around the world.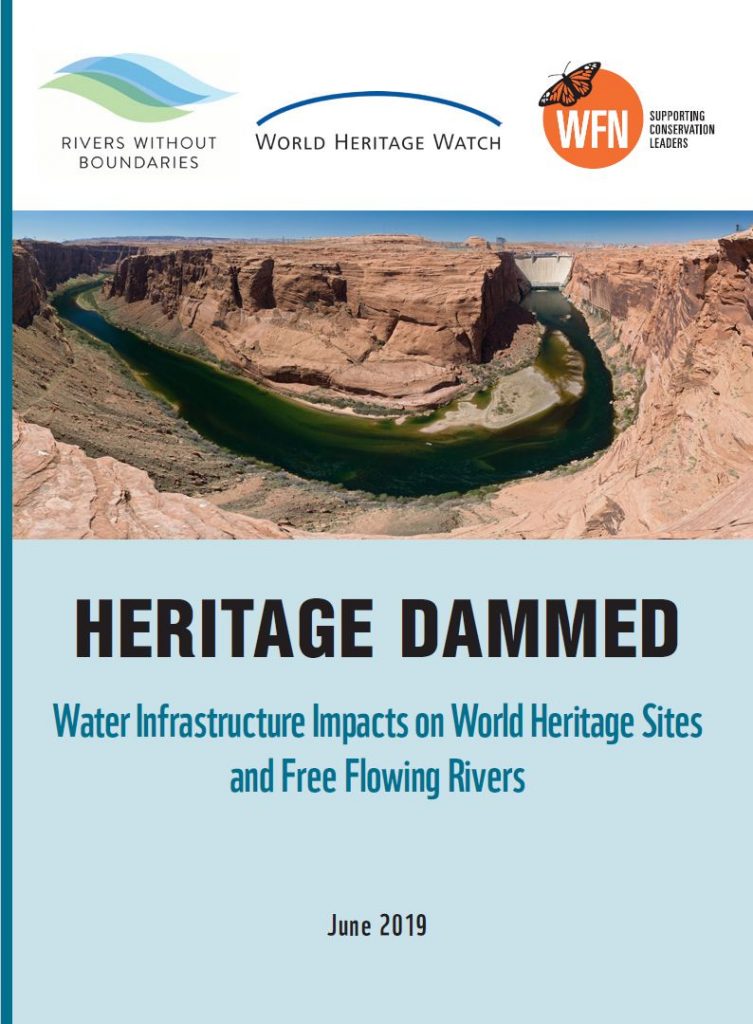 The Report documents how water infrastructure plays key role in degrading aquatic ecosystems at more than 50 World Heritage properties, of which 42 sites are threatened by hydropower. Fourteen in-depth case studies illustrate and analyze the global threat to the rivers, lakes and World Heritage, in various regions ranging from the Selous Game reserve in Tanzania to the Los Glaciares National Park in Argentina, from the Tropical Rainforest Heritage of Sumatra to the Upper Svaneti in Georgia. Urgent need for conservation of intact freshwater ecosystems is illustrated by six examples of still free-flowing rivers: the Congo, Mekong, Vjosa, Greater Zab, Amur and Karnali. The Report contains recommendations set forth by CSOs on how to protect the natural and cultural values of freshwater ecosystems in the context of the World Heritage Convention and beyond its scope. Last chapters present most recent evidence on broader spectrum of problems associated with unsustainable hydropower development.
The intended audience of the document includes officials of the UN and other international organizations, expert community, financiers of development projects, water management and energy system planners, civil society leaders and university students.
The draft report was presented at the "World Heritage and hydropower" session of the World Hydropower Congress inviting hydropower companies and financiers to discuss these pressing issues.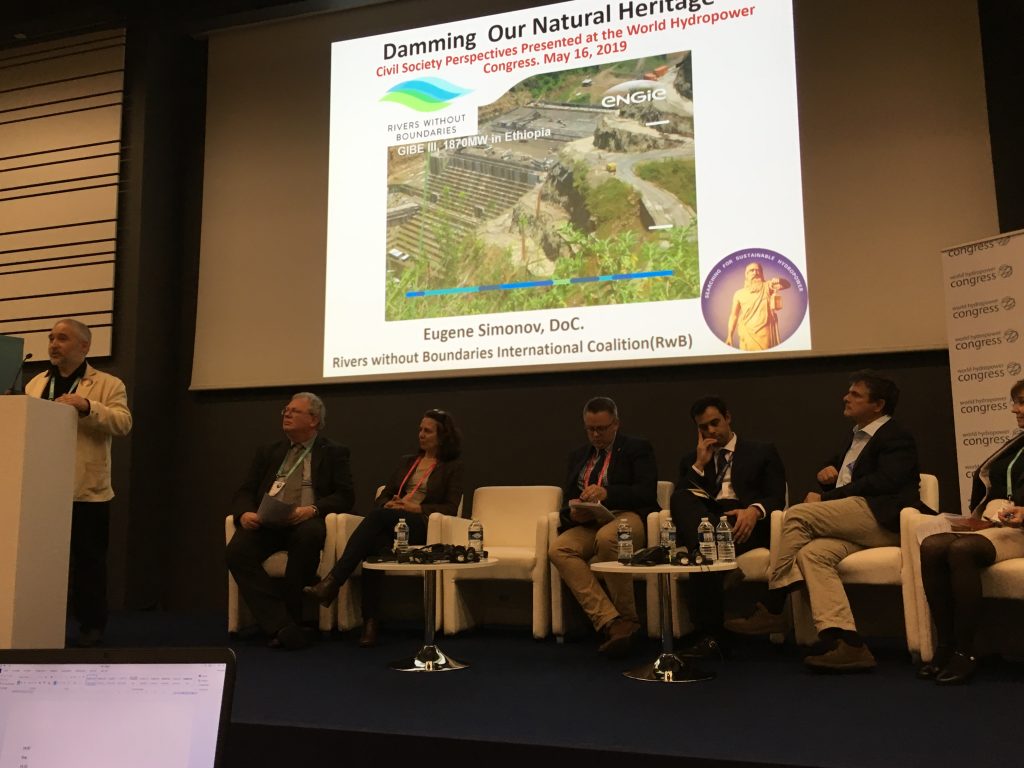 The presentation at the World Hydropower Congress available HERE.
Civil society organizations are planning to present the Report to the World Heritage Committee Members at their meeting in Baku in July 2019.
The final Heritage Dammed Report available through this link: https://www.transrivers.org/pdf/2019HeritageDammedFinal.pdf