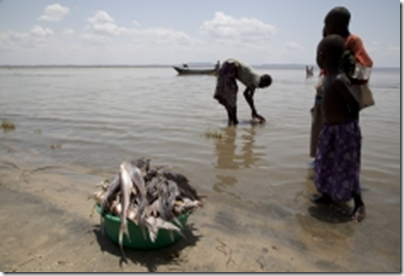 The RwB Coalition is extremely satisfied with  overdue decision to Inscribe the Lake Turkana on the List of World Heritage in Danger. The case of Lake Turkana is an important lesson for similar situation in Lake Baikal Basin where our coalition is most active. The decision does not only give a chance to press for adequate environmental flow provision for the Omo River, but also is a great help in our arguments against new dams in Lake Baikal Basin.
The Turkana and  Baikal represent two opposite cases of China state-owned entities considering funding hydropower with transboundary implications on the World Heritage. In case of Baikal China Eximbank stopped in time, in case of Turkana they failed to listen.
Next question how do we constructively build on this small belated win and urge actors involved to help the Lake and people living there is yet to be answered..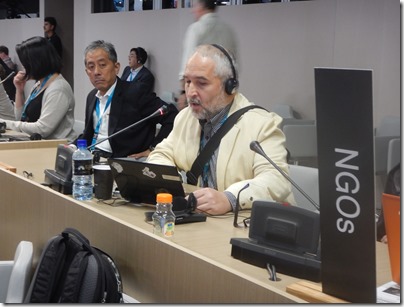 The RwB International Coordinator at the World Heritage Committee Session made the following intervention:
We commend  the Committee's draft decision to inscribe Lake Turkana Parks (Kenya) as a World Heritage property in danger. This inscription on the Danger List is the last hope for preservation of this property through urgent implementation of a plan to achieve desired state of conservation.
The Lake Turkana has been degraded through long-term non-compliance with decisions of the World Heritage Committee. The requirement that state parties of Kenya and Ethiopia should carry out a comprehensive Strategic Environmental Assessment before any further water infrastructure developments on the Omo River has not been fulfilled since 2012, and the recommendation to halt development was not implemented; rather, the states parties proceeded to complete construction of Gibe III and other large development projects.
We hope that inscription on the Heritage in Danger List may help to address factors of degradation.
We also must bring to your attention the proposed Gibe IV and V hydropower dams to be constructed downstream of the Gibe III, and the negative consequences of this cascade of dams on the Lower Valley of the Omo and Lake Turkana. Development of Gibe IV and V will potentially aggravate the impacts already felt from Gibe III dam. The Committee must also require that no further dams should be built on the river, especially in consideration of the devastating effects on Lake Turkana documented in the latest State of Conservation report.
Thank you
Also see press-release by International Rivers  https://www.internationalrivers.org/node/16876