An Overview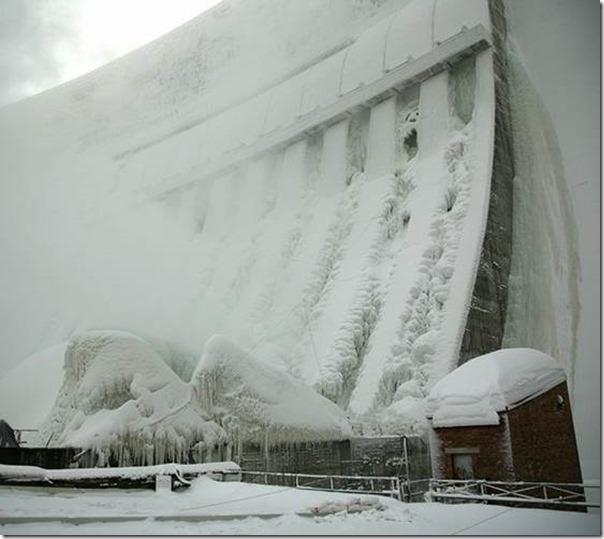 At the end 2016 the news from our sub-continent, North Eurasia, news are bittersweet but quite hopeful:
1. Mongolia-Russia-China: Chinas agencies and Exim Bank in early April 2016 have frozen a loan and preparatory construction works for 315 MW Eg River Hydro in Lake Baikal Basin in Mongolia (IR dealt with that dam in 2006) after multiple addresses from NGOs, local citizens, World Heritage Committee, etc. China considers Mongolia  as a future source of clean energy and  so far this is focused on solar and wind , not hydropower.
2. Mongolia-Russia: WB loan-based MINIS project in Mongolia after 3 years of discussion finally pledged to hold public consultations on 2 dam feasibility studies in Russia. RwB assists communication between local people in 2 countries and WB Inspection Panel that put the project under close supervision. Both dams are planned in the Lake Baikal Basin in Mongolia and have multiple potential impacts, which project proponents steadily refused to assess properly. Meanwhile Japanese Softbank, Korean KEPCO and several European Banks are preparing a plan for development of  up to 7-10 GW of solar and wind farms in Mongolia for exports to other Northeast Asia countries. Two wind parks and one solar farm are planned for construction in 2017.
3. Russia-China: Attempt to revive the most destructive 1.5 GW dam on great transboundary Amur -Heilong River undertaken by of a major clean-energy corporation Hanergy Co. was halted by swift concerted action by RwB Coalition-members and allies, indigenous groups, local experts in academia and resource management agencies. And I am sorry mention that this is another China's last free-flowing river (3 times larger than Nu)
4. Russia: The plan to build "flood control hydropower" on four Amur River tributaries was effectively canceled by The Three Gorges Co and Rushyro. As a part of campaign for alternative means of river management the WWF, RwB and allies wrote and published a comprehensive book comparing different approaches to integrated flood management.
5. New management of the Rushydro ( a previous CEO is arrested and investigated now) has made very clear statement, that development of new greenfield hydropower projects is not planned by the Company in near future. This is confirmed by Russia's long-term electricity generation plans, where proposed hydropower has modest 5% from overall potential capacity to be installed till 2030.
6. Russia: development of Nercha River small hydro in Zabaikalsky province Province by Nord Hydro Co. (Amur River headwaters) was effectively stalled by local scientists-activists and human rights groups. Nature reserve is being planned on that stretch of the river instead.
7. Russia: Attempts to revive construction of Zhupanovskaya Hydro on prime salmon river of Kamchatka peninsula have been stalled by local conservation groups with support from WWF, BCC and other allies.
8. Russia: Due to severe drought in Baikal Lake basin the Russian Government issued a decision allowing to lower the Baikal Lake level in 2016 -2018 below legally determined safe levels. This is necessary to facilitate water intake and electricity generation by Angara Cascade of hydropower dams owned by En+\Evrosibenergo. Extensive criticism from experts and NGOs helped to avoid making such provision permanent and and to limit its duration by 2 years.
9. Russia: The first USD 100 M loan from the BRICS New Development Bank went to development of Beloporozhskye small hydro in Karelia Province by Nord Hydro Co. and there was no local capability to conduct independent analysis of potential consequences. Although we see no big harm in those dams per se (the Kem River has been already dammed upstream and downstream), but we have evidence of major procedural violations, like absence of full EIA or meaningful public consultations.
10. Russia: The only large dam under construction now in Asian Russia on Lower Bureya River (a tributary of Amur river)was allowed to start filling reservoir without any significant removal of vegetation, which will contribute to deteriorating water quality.
11. Russia: Caucasus Mountain Ridge remains the most active region for hydropower construction in Russia, but there are only 2-4 active small and medium-size projects under construction. Potential threats are poorly understood by local population and lack of electricity in the region makes hydro look like a viable option. So far RwB has no allies and capacity to work in the Caucasus region.
12. Kyrgyzstan: Kyrgyzstan Government denounced a multiple dam-building agreement signed with Rushydro and Russian Government due to disagreement with slow pace of construction (Kambarata Hydro and others in the Aral Sea Basin). Although the Kyrgyzstan Government actually seeks other investors for those sites, it is effectively stalled by resulting debts to Rushydro and high economic uncertainty of the undertaking. The move was further exacerbated by Kyrgyzstan government freezing country's participation in the Aral Sea Basin Commission.
13. Tadjikistan: President Rakhmon participated in a ceremony to restart construction of 3.5 GW Rogun Hydro on Vaksh river in the Aral Sea Basin. The dam project is known to generate serious tensions with downstream countries.
14. Belarus: A plan to develop 4-6 hydropower dams on plain transboundary rivers of Belarus (Daugava MW, Neman 50MW, Dnipro 40MW) is progressing steadily with assistance of chinese and EU firms. Belarus is the only European country we know that opted for development of hydro on rivers of the plains in 21 century.
15. A visit to CEE Bankwatch and Green Fist "hydropower camp" in Svaneti\ Georgia in June 2016 has shown us the real advance of "climate-saving small hydro". Svaneti has at least 35 actively planned hydropower facilities, while Georgia has more than 100. RwB Coordinator visited site of Khudony Dam construction and paid homage to heroic struggle by people of Khaishy Village that stopped this 700 MW Soviet monster from being built.
16. In November 2016 at "Green Silk Road Initiative" Workshop organized by RwB and allies in Moscow, we were asked by Russian AIIB Executive Director Mr. Maksimov to present to the Bank a paper listing all our concerns regarding AIIB intended focus on hydro. Such a paper was developed and sent to the AIIB ED and according to his feedback had been considered in relevant discussions on AIIIB Energy Strategy.
17. China State Grid Co. came up with Global Energy Initiative (GEI) and its pilot for Northeast Asia, which seeks to develop world-wide network of long-range high-voltage transmission lines to assist "shift to green energy" and ensure China's control over energy systems integration process. If implemented as proposed this scheme may revive most damaging hydropower projects in remote corners of North Eurasia and elsewhere.
Rivers without Boundaries Coalition wishes You Happy Holiday Season and Productive and Enjoyable New Year!!!