The World Bank Group suspended the Inga-3 Hydro Project, but, likely, there are many more projects in the WB pipeline that merit similar measures say civil society experts.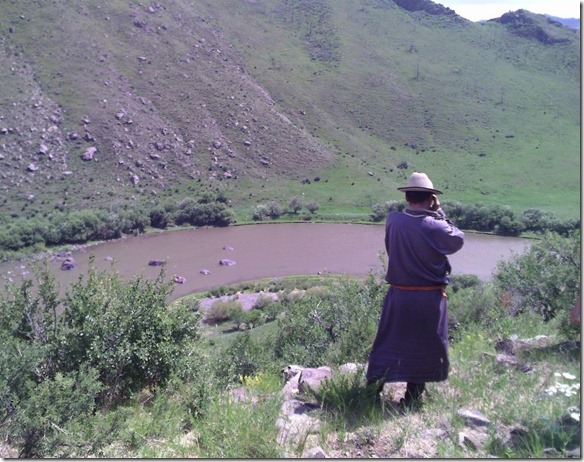 The World Bank Group on July 24 has suspended disbursements of funding to the Inga-3 Hydropower Development Technical Assistance (TA). According to the WB this follows the Government of DRC's decision to take the project in a different strategic direction to that agreed between the World Bank and the Government in 2014. This embarrassing decision should serve as a wake-up call for the World Bank, which promotes mega-dams as a false solution to energy poverty and climate change.
On March 20, 2014 the World Bank's Board approved a US$73.1-million grant from its International Development Association (IDA) for the project, consisting of Inga-3 BC development support (US$47.5 million) and mid-size hydropower development support (US$25.6 million). The Inga component of the TA project aimed to finance a flexible suite of technical assistance, including strategic advice to the Government, complementary studies, capacity building, and institutional strengthening. The IDA TA project aimed to support a government-led process for the transparent development of Inga-3 BC as a public private partnership. At the time of suspension, approximately 6% of total project financing had been disbursed.
The World Bank Group will remain engaged in the electricity sector in DRC by focusing on improving the performance of the State Utility SNEL, rehabilitating mid-size hydropower plants, increasing energy access, and continuing support to regional transmission interconnections. 
The Project performance was abysmal. Two years on, planned studies have not even begun because of irregularities in the procurement process. In May, the Congolese Project Director of Inga 3 proposed that construction of the dam could commence next year even without these necessary studies.
Chinese and Spanish consortia have each submitted bids for the contract to develop the $14 billion Inga 3 scheme, with the winner to be announced in October. The African Development Bank, the European Investment Bank, and the French government have all expressed interest in financing the Scheme.
Joshua Klemm, Policy Director of the International Rivers, comments: "The World Bank's withdrawal illustrates that Inga 3 violates basic environmental and procurement standards. Any other investors should think twice about getting involved in this white elephant."
Rivers without Boundaries congratulates the WB on right decision, that should have been made much earlier. 40 GW Grand Inga Scheme – classic example of inappropriate revitalization of mega-projects conceived in mid-20th century, which by no means serve the gals of poverty reduction and sustainable development.
However the RwB notes that the Inga-3 Hydro Project characteristics are shared with other projects in the WB technical assistance pipeline. For example, since 2011 the WB was pursuing MINIS Project in Mongolia – an incubator developing feasibility studies and ESIAs for infrastructure to support mining industry. As with Inga 3 it was envisioned that other investors will come and take advantage of feasibility studies stamped with "WB quality seal". Within this 25 million USD project at least 7 million have been earmarked for Orkhon and Shuren dams planned in Baikal Lake basin. During last 5 years less than 9% of this sum has been disbursed, because of constant irregularities in procurement process and fierce resistance of project management to obvious necessity to consider all environmental impacts and ensure true public participation. Actual feasibility studies and environmental impact assessments have not started yet. With time strategic direction of the envisioned projects has also changed dramatically and by now according to 2015 National Energy Policy of Mongolia the bigger dam – Shuren Hydro will serve not to the needs of domestic economy, but rather is destined to stabilize electricity exports to China. Therefore, out of two dams selected for feasibility studies one already contradicts original mandate of the MINIS Project which according to agreed schedule had to be finished by September 2016. Mongolia has applied for 24-months extension for the MINIS Project, but given 5-year long history and current poor status of preparation it may require much longer time extension if both dams are still on the Project's agenda.
"We hope that the Inga-3 case is just the beginning and will trigger WB to use its analytical capabilities to evaluate all hydropower dams and mega-infrastructure projects currently stuck in project pipeline to get rid at least of most notorious of them" – says Eugene Simonov, International Coordinator of the Rivers without Boundaries Coalition.
Sources: WB Group, International Rivers, RwB information