Today, on the March 14, the Day of Action for Living rivers Against Large Dams  the Buryat Regional Organization for Lake Baikal"(BROB) and the Rivers without Boundaries International Coalition addressed His Excellency Sheikh Sabah Al-Khalid Al-Hamad Al-Sabah, the Deputy Prime Minister and Minister of Foreign Affairs of Kuwait, who is also the Chairman of The board Kuwait Fund For Arab Economic Development (KFAED) to urge Kuwait to withdraw its support from ill-conceived Shuren Hydropower  Project on Selenge River.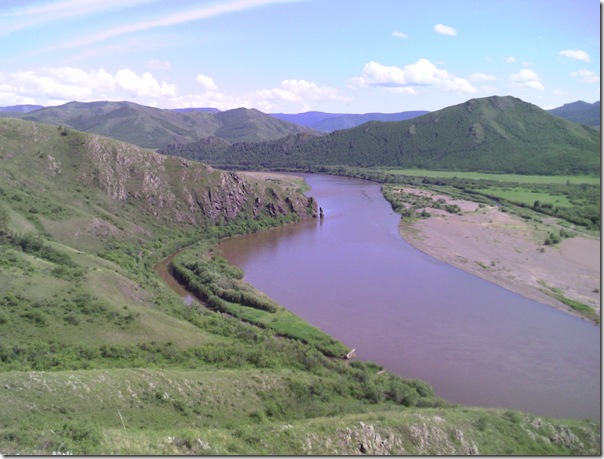 This petition is not the first one. Greenpeace, Earth Island Institute and several other NGOs addressed KFAED Director last year but received no response. So now we address the Chairman of the Board.  NGOs also addressed the World Bank that supports feasibility study for the project and WB officials indicated that they are hesitant to continue such support  to Shuren Dam. Mongolian NGOs repeatedly asked Mongolian Government to drop that project and look for alternative energy sources.
Mongolian NGOs and herder communities claim that Kuwait Fund in 1999-2009 has funded construction of the Taishir Hydropower plant on Zavkhan River, which had numerous negative social and environmental consequences due to inadequate consideration of local climate conditions. We believe that any further hydropower development in Mongolia is possible only after compensation of damage inflicted by construction of Taishir dam and analysis of reasons leading to that damage.
Selenga is the principal watercourse of Mongolia and Buryiat Republic in Russia , with many indigenous groups relying on its resources. Large dam blocking the main channel will bring catastrophic changes to local
environment and ruin livelihoods of many thousand people.  Selenga River brings half of water volume and most of sediments into Lake Baikal, and also serves as spawning ground and nursery for sturgeons and other important fishes of the Lake basin. Hydropower construction on Selenga will result in changes in regional hydrology, sediment flow and biological migration into Baikal Lake and will inevitably lead to the loss of its natural heritage values. Therefore the Lake Baikal – famous World Heritage Site and "Selenga River Delta" Ramsar wetland are severely threatened by hydropower plans in Mongolia.
We also urge Kuwait officials to
consider that Mongolia is a water-deficient country, but has reasonable wind and perfect solar energy potential. Therefore if KFAED wants to support Mongolian energy supply, it could support development of those truly renewable sources of energy.