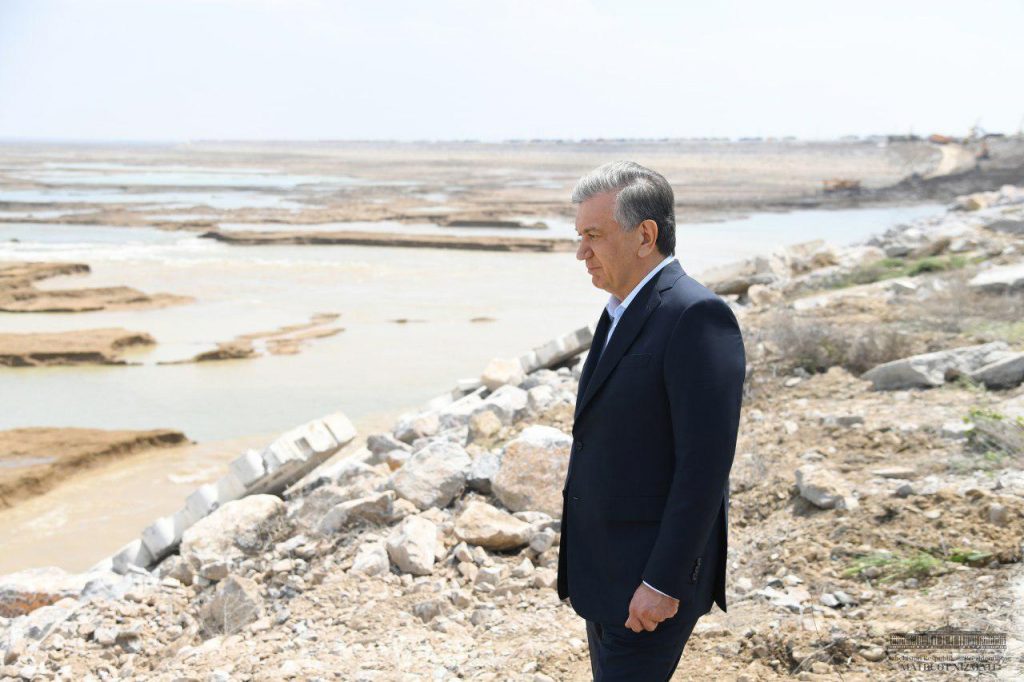 A dam that burst in the Uzbeksitan's Sirdaryo region late last week has flooded thousands of homes and sent water rushing into villages in neighboring Kazakhstan. The newly built Sardoba Reservoir bursted short after construction of a hydropower plant started at its outlet. By the end of May 2, at least 75000 residents have been evacuated in two countries. This was a pilot project of multipurpose hydropower development program proclaimed in 2017 by the new President of Uzbekistan with a hope to fund it as a part of "Belt and Road" Initiative.
ALSO SEE RwB PRESENTATION
The breach occurred on May 1, just before 6.a.m., when heavy rains and stormy winds caused the Sardoba dam wall to collapse partially. Officials warned that the dam was critically weakened and could crumble altogether, but that workers have been dispatched to shore it up. (See extent of change to the reservoir on last two images at the end of this post).
The General Prosecutor's Office said on May 3 that they have filed criminal proceedings over the incident for suspected violations of safety precautions during construction of the Sardoba reservoir, which was completed only three years ago. Investigations are being carried out by the State Security Service.
Emergency services personnel have so far evacuated 70,000 residents to safer ground. Media showed images of helicopters rescuing people trapped on their roofs by the rising water.
Evacuated citizens are being housed in schools and colleges, while some have been taken in by relatives. At least 56 people are being treated for injuries at hospitals.
President Shavkat Mirziyoyev flew by helicopter to the scene of the disaster within hours. State television news showed him meeting with residents affected by the flood and inspecting damage at the Sardoba reservoir.
"Not one person will be left uncared for. We will organize places and suitable conditions for people to live, building will begin," he said in televised remarks.
Officials have said leaks in the dam have been stemmed and more construction material is being dispatched to the scene to ensure the stability of the dam. Overflowing water has been redirected to a lake in the nearby Arnasay district.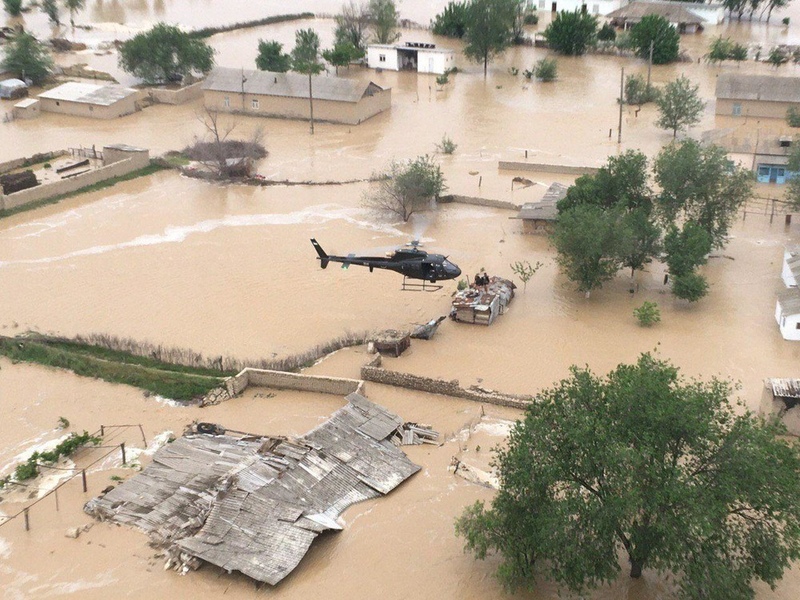 The incident has affected areas as far as Kazakhstan's Turkestan region, where 5,400 people have been evacuated from their homes, according to the Kazinform news agency. As part of measures intended to minimize the risk of a total collapse of the Sardoba reservoir, regional officials in Sirdaryo gave orders for water to be discharged, which led to that excess water causing overflows at in downstream reservoirs in the Maktaaral district of Turkestan region of Kazakhstan. Residents complain that this release happened without any due warning, taking Kazakh citizens at ambush.
Sardoba reservoir is 29 meters deep and designed to hold up to 922 million cubic meters of water. Construction began in 2010 during the rule of the late President Islam Karimov, but oversight for the project was entrusted to Mirziyoyev, who was then the prime minister. The project was completed in 2017.
In May 2017, Uzbek state television broadcast reports of Mirziyoyev visiting the soon-to-be-completed reservoir and inspecting the works from a boat.
The reservoir was intended to provide irrigation to farms in the Sirdaryo region, but there were also many other plans for the infrastructure. The government had intended to develop a fishing industry there as well as hydropower.
On May 2, 2017 the President signed an Order on development the new state owned company "Uzbekenergo" which among 32 hydropower facilities envisioned development of 15MW hydropower plant at Sardoba Reservoir using a loan from China Eximbank in the amount USD 29,6 million. However, this deal likely went sour.
However, at the end of April, 2020, construction had started on a small 10 MW hydroelectric power station being funded with $23.6 million in loans from Russian lender Roseximbank. That plant was to be completed by 2022.
Most likely reasons for dam failure could be poor quality of construction due to corruption, negligence and incompetence. Competing reason could be poor design, making the reservoir surrounded by 28-meter high dykes from at least 3 sides a disaster – prone structure.
It was reported that construction of hydropower facility at the reservoir outlet started in April 2020, thus making causal relationship with May 1 failure quite possible. But not reporting available to date confirms that relationship.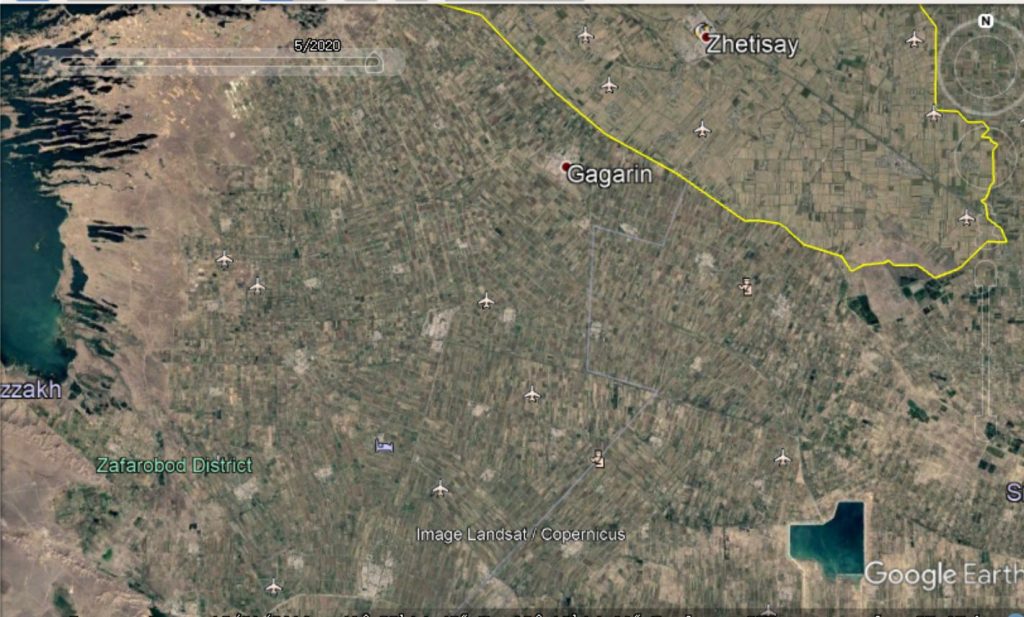 Rains and winds had buffeted the Sirdaryo and Jizzakh regions for the best part of a week. On April 30, two children, a girl and a boy, born in 2006 and 2011, respectively, were killed when they were carried away by a mudflow as they were crossing a bridge on their way to the store.
The flooding has occurred just as Uzbekistan's health and emergency response structures are under the strain of coping with the COVID-19 outbreak.
Source Eurasianet and other local sources.