Kathmandu, Sept 23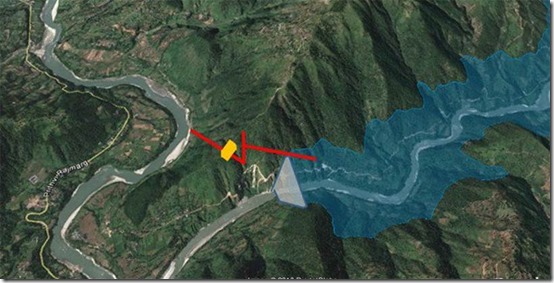 The government has decided to again award the contract for development of the Budhi Gandaki Hydropower Project to China Gezhouba Group Corporation (CGGC), which has a dodgy record in Nepal and is blacklisted in other countries, without free competition.
The Cabinet meeting Friday has instructed the Energy Ministry to sign agreement for the 1200 MW project to the Chinese company which had applied for the project with the Office of the Prime Minister and Council of Ministers (OPMCM).
The OPMCM had instructed the Energy Ministry to bring a proposal about handing the project to CGGC. Energy Minister Barsha Man Pun accordingly took a proposal to the Friday's Cabinet meeting.
The then Pushpa Kamal Dahal government on May 23, 2017, when Janardan Sharma was energy minister, had decided to award the project to CGGC under the engineering, procurement, construction and finance (EPCF) model without a bidding process.
The decision to award the project to the Chinese company with a dodgy record in Nepal and blacklisted in other countries was widely condemned.( Many domestic and external experts have risen doubts about validity of the project and the deal -RwB)
The subsequent Sher Bahadur Deuba government on November 13, 2017 had revoked the decision to award the contract to CGGC. It then decided to award the project to the Nepal Electricity Authority (NEA).
It had formed a committee under National Planning Commission (NPC) Vice Chairman Swarnim Wagle and including finance and energy secretaries, and Nepal Rastra Bank (NRB) governor and managing director of NEA to study about investment arrangements.(Then for almost 10  months a possibility of open international tender was discussed_RwB)
Source: https://setopati.net/political/130904
RwB Comment: Despite the projects obvious advantages (proximity to the load centers, proximity to roads, lack of fierce local  opposition )  it looks  really dodgy, likely already tainted by corruption and fraud. Infamous Tractebel Engineering, which was the key supervisor of that very dam that  washed away 15 villages in Laos this fall, quite arbitrarily doubled capacity of the old power station project, since at  its conventionally  agreed 600MW it did not show good economic prospects. The project will likely result in huge cost and time overruns and is highly prone to underperformance once set in operation  more than a decade from now. Environmental impacts on endangered species migration, fish stocks and downstream ecosystems, including national park have not been properly studied and thus will not be mitigated. most worrying that Nepal has not subjected its hydropower plans to thorough objective strategic analysis of alternatives.
Current trade war happening in BRI context makes the project an easy victim of any political changes and rivalries, domestic or international. Quite likely that project will be soon stalled again for reasons even unrelated to its questionable technical merits.
RwB