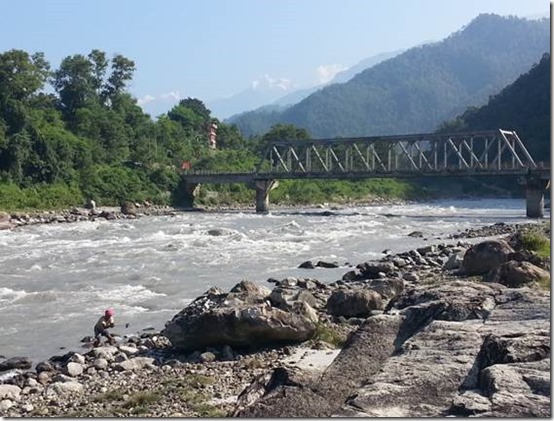 This is a quick snap-shot  developed by Eugene Simonov of the Rivers without Boundaries International Coalition (RwB) who visited planned reservoir bottom in September 2017. At the RwB we often encounter 50-60-year old dam designs being revived in completely new circumstances of the "Belt and Road Initiative"(BRI) of China. Besides Tractebel (part of Engie ) and Gezhouba companies involved in this cases are well known to us from other dam sites in Eurasia. This short review is written to bring discussion from political speculations to basic questions about this immortal hydropower project:
What are its major risks and benefits?
Is it safe for nature?
Is it good for people?
Does it have better alternatives?
Political context:
In a tweet on 13 November 2017, Nepal's Deputy Prime Minister and Energy Minister Kamal Thapa announced his government's decision to scrap the US$2.5 billion deal with China's Gezhouba Group to build Budhi Gandaki Hydro Electric Project. So we see another Large Hydro Project slipping away from Gezhouba (Withdrawal from the Egiin Gol Hydro in Mongolia was the highlight in 2016).
A couple of days after Nepal's decision, Pakistan also unexpectedly decided to withdraw from the MoU it had signed with China to build US$14 Billion Diamer-Bhasha Dam on Indus river in Pakistan Occupied Kashmir because of difficult financing conditions. Both these decisions have created some question marks over the China's financing strategy within its Belt and Road Initiative. In both cases the governments claim they will continue building those dams on their own (and in both cases they are unlikely to have capacity to do so).
However, the experience from Sri Lanka's BRI projects tells us that China might be able to renegotiate these deals. In a move to reverse decisions on November 28 the China Gezhouba Group Corporation (CGGC) addressed Nepal Government and has claimed that the government's decision to scrap the Budhigandaki Hydropower project deal in a unilateral manner is against the set conditions in the memorandum of understanding signed with the Chinese company.
What has happened so far may have many different meanings for there were many reasons to scrap that deal and even to cancel that project. We argue that in the light of "Green Silk Road" policies one should not be surprised to learn that Gezhouba encountered difficulties securing funding for this risky project.
Project in a nut-shell
Budhi Gandaki Hydropower Project (B-G Hydro) is a large storage type project located in Central/ Western Development region on the Budhi Gandaki River of Nepal. This project was identified during the Gandaki Basin Study in late 70's. In 1984, a prefeasibility study of the project was prepared for 600 MW HPP. The new feasibility study of the Project by Tractebel Engineering Co. has recommended increasing capacity 1200 MW and raising the dam height. The project lies in densely populated Gorkha and Dhading districts in Western/ Central Development region of Nepal. The project site is accessible through Benighat (At about a distance of 80 km from Kathmandu) on major Highway from Kathmandu to Pokhara.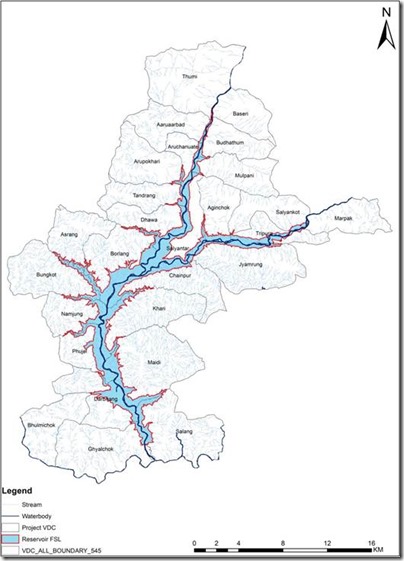 After visiting town of Arughat in the middle of proposed reservoir and studying the Feasibility report and EIA Report by Tractebel Co available at the web-site Dr.Simonov of the RwB compiled a report conclusions from which are presented below.
Key Issues
· B-G Hydro is a standard 20-th century river-killer project maximizing negative effects upstream and downstream in order to provide maneuvering capacity to energy system. It has hardest hit on aquatic biodiversity (including protected species of migratory fish), but likely has smaller impact on terrestrial biodiversity due to already high degree of development in the valley. Environmental mitigation plans proposed so far are misleading and not effective.
· Seismic risk and other geological hazards are very high and proven by the 2015 earthquake with epicenter 40 km from the dam site which should have made the project less attractive to investors.
· Resettlement of 30 000 to 60 000 people is among the greatest challenges to the project. There is a reasonable doubt that anyone in Nepal has capacity to undertake it at such scale and achieve at least restoration of livelihoods of all affected communities and individuals. Nepal has just been struggling with similar livelihood restoration task after 2015 earthquake and thousands of people are still living in tents despite world-wide aid.
However many locals agree to move and cope with hardships on their own, because decisions of the previous governments to go ahead with this dam effectively stalled economic development in the area for almost a decade.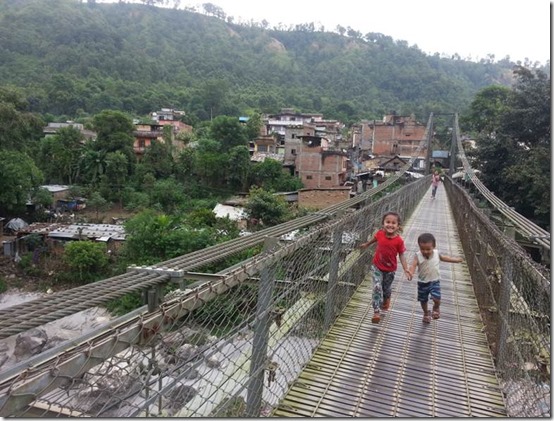 · Location of the project between major urban centers of Nepal is its biggest advantage. However it did not help to take its implementation off the ground for last 45 years. So, probably, other factors are more influential.
· The story of Tractebel Engineering (subsidiary of the ENGiE) enlarging the design and then Gezhouba Co. being hand-picked for implementation, is likely not a mere coincidence and may be associated with "lack of integrity" among decision makers. We have witnessed similar situations in Mongolia (Egiin Gol Hydro) and Ethiopia (Gibe-III).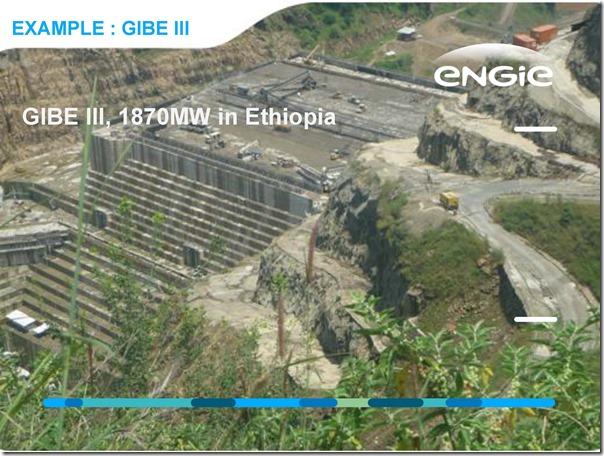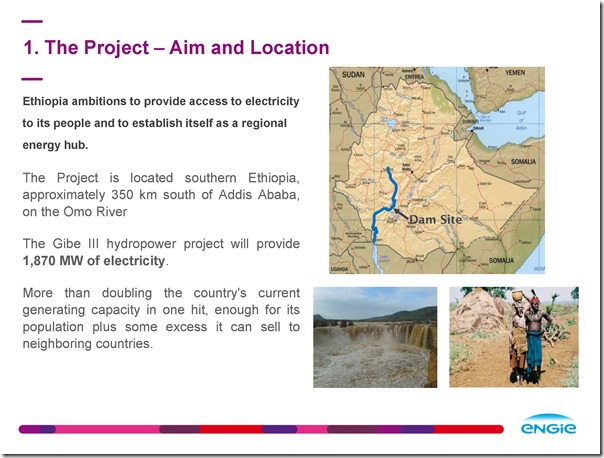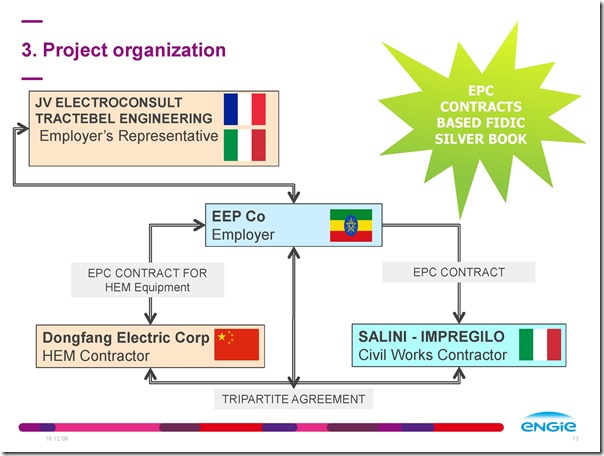 · The project should be analyzed for possible cost overruns and time overruns using methodologies for megaproject analysis developed at the Oxford Said Business School by Bent Flyvbjerg and coauthors. World-wide average cost overrun for large dams is 100%  (doubling of costs), which tends to be tripling and quadrupling in poor regulatory environment.
· Multitude of other energy and transmission projects planned and under construction in Nepal now creates considerable competition for limited domestic energy market of Nepal. B-G Hydro characterized with necessarily long development period (due to size, resettlement needs, seismicity and several other factors) is more likely to lose in the competition than many other storage projects in less populated areas.
Question of whether any international market really exists for electricity from Nepal remains open. Recent developments in China and India lead to an answer "rather not" simply because those countries are likely to develop inexpensive "true RE" sources long before Nepal completes jumbo dams in the late 2020s.
· The idea of massive single source of maneuvering capacity belongs to the Soviet school of thought from the 1960s. Risks and opportunities must be explored when analyzing alternatives for energy sector development (including demand-side) in Nepal. Simple solution that lies at the foundation of the B-G hydro design may be misleading and not fit for the future. Even China slowed down and Russia by now stopped development of large storage projects and are looking at other solutions at energy system-level .
· Basin – wide (Gandak transboundary river in Ganges Basin) or nation-wide Strategic environmental assessment (SEA) of existing and planned hydropower is an absolutely necessary prerequisite to any further hydropower development in the country. It should include analysis of alternatives in energy generation and water management. Without it is impossible to choose relatively low-impact combination of viable projects to supply future needs of Nepal.
· The fact that Gezhouba started marketing  B-G hydro as "Belt and Road Initiative" Project shows growing tendency to "export of excess capacity" of Chinese firms abroad. Those companies whose services\products are no longer needed in China rush to other countries to take on any large projects (often old-fashioned, dirty or unsustainable).Gezhouba is at the forefront of this movement.
Word of Hope
The fate of B-G Hydro is difficult to predict. Some say, that as soon as Nepali opposition takes over the government in next elections in December, the Gezhouba will be invited to the table again. We recommend to focus the discussion not on geopolitical games, but on actual sustainablity of the project compared with available alternatives in basin-wide and country-wide contexts. The project should be sustainable to attract responsible investors.
This expectation could be supported by the fact that Egiin Gol Hydro in Mongolia was stopped by efforts of the RwB and allies AFTER the loan was signed between China EximBank and Mongolia and Gezhouba's permission to work on it was recalled, shows that there are mechanisms to communicate local concerns to Chinese decision makers to achieve better development results. Now after the "Guidance for Promoting Green Belt and Road" was issued by China, chances of projects with so many drawbacks to attract Chinese funding are decreasing significantly.
For further inquiries write to simonov@riverswithoutboundaries.org