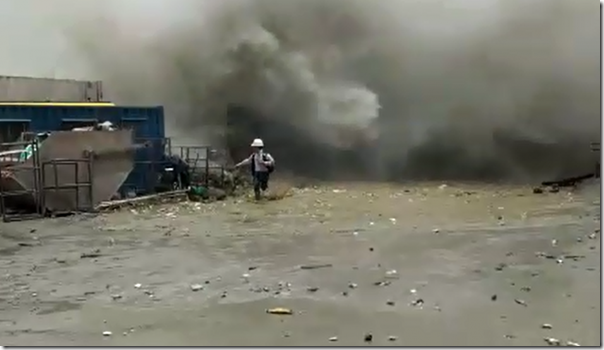 Hydropower boom in Latin America fueled by corrupt practices of the Odebrecht and other major construction corporations and supported by loans from China, Germany and multilateral banks continues to displace and threaten local populations.
Hidroituango, Colombia's largest hydroelectric dam project, which promises to produce 13% of country's electricity by 2019, has been on the verge of collapse for at least a week.
On  Saturday, May 12,  the company building the dam, Empresa Publica de Medellín (EPM), wasn't so quick to warn the residents to evacuate. One of previously blocked tunnels swept open releasing uncontrolled mass of water downstream. As a result, figures currently stand at around 9,000 people who have been suddenly forced to flee their homes, with two bridges and a medical centre destroyed.
On May 16 Antioquia Department of Disaster Prevention issued a  warning to dwellers of Cauca River banks after Hidroituango, flooded again. Eight communities of Valdivia, Puerto Valdivia, Cáceres, Tarazá, Nechí, Caucasia, San Benito Abad, Caimito y Guaranda, all of whom live below the dam, have been ordered to urgently evacuate. The total number of inhabitants in the eight municipalities is believed to number up to 120,000. So far no deaths or missing people have been reported.
The latest emergency was triggered after an engine room at the dam reportedly collapsed. Engineers were not prepared for the vast quantities of rain that have fallen over the past week has resulted in serious complications for the progress of the construction of the dam, which was due to begin operations at the end of this year. Video clips from twitter show extreme flood waters flowing at high speeds and destroying the construction process. Members of the Colombian army, police and disaster management teams along with the Red Cross have been on the scene helping since the weekend. Video  taken by villagers on May 18 in Sucre municipality shows Cauco Waters  breaking dykes and pouring to populated plains.  
"We are talking about people being displaced every hour," Isabel Cristina Zuleta, an activist with Ríos Vivos, a local environmental organisation long opposed to the megaproject, told the Guardian from a Sabanalarga, a town upstream affected by floods over the weekend. "The high water pressure is causing landslides and floods upstream right now."
NGO Vivos Antioquia, who are strongly opposed to the construction of the dam, have reported the assassinations of four environmentalists since the beginning of the construction process in 2010. According to Guardian three community leaders from the area were shot dead by unknown assailants this month in two separate incidents. Two of the victims were members of the Ríos Vivos movement and had been campaigning for compensation for communities affected by the project. Back in April, this group also ensured that the European Parliament made an emergency call to protect hundreds of bodies of those disappeared during Colombia's armed conflict that are buried in the surrounding lands.
A letter was also presented to President Juan Manuel Santos, along with the governor of Antioquia and various other legal figures to protect the rights of those who live in nearby communities.
As of May 18, the situation  was still not under control, and future collapse of the dam cannot be ruled out if heavy rains continue.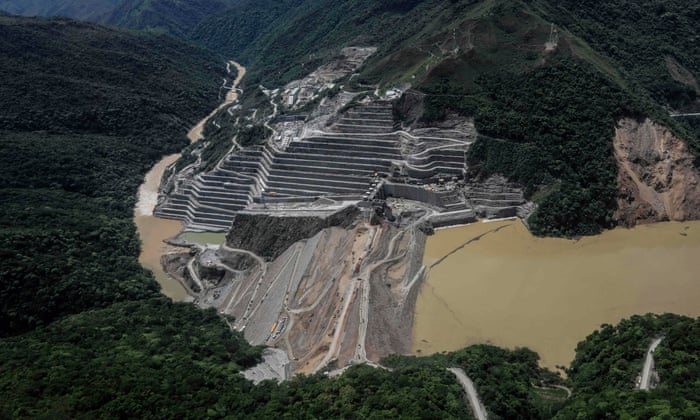 Sources:
https://thebogotapost.com/2018/05/17/hidroituango-dam-flooding-forces-thousands-to-evacuate-and-threatens-8-municipalities/
https://www.theguardian.com/world/2018/may/16/colombia-tens-of-thousands-of-ordered-to-evacuate-after-floods-at-dam
https://www.elespectador.com/noticias/nacional/rio-cauca-rompe-un-jarillon-y-amenaza-con-inundar-una-parte-de-sucre-articulo-789327