Yesterday the level of the largest lake on Earth was lowered below the 456,00 meters according to Pacific measurement system. This happens the first time in 21 century and indicates  serious threats to the Lakes' ecosystem from hydropower sector. The sacred lake became a water reservoir in 1960, when Irkutskaya Hydro was built and since then it experienced unnatural fluctuation of water level with profound negative impacts on ecosystem and local communities of the Lake Baikal World Heritage Site. In 2001 to limit freedom of hydropower dam owners in use of Baikal water resources, the Russian government  limited permissible fluctuations of the lake between 456.00 and 457 meters.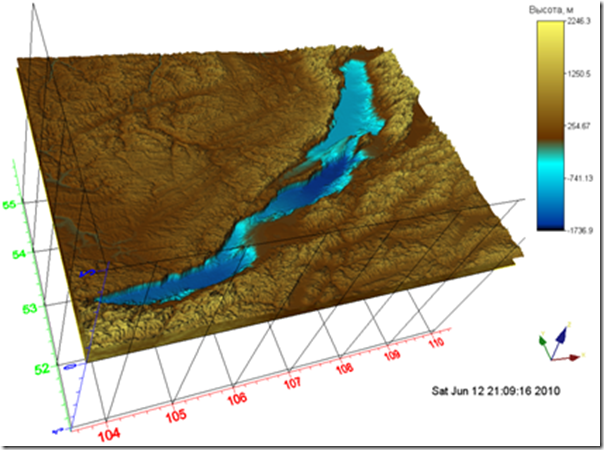 Last year, due to an erroneously high precipitation forecast, hydroelectric dams were allowed to increase the release of water, generating more energy. However, this led to a drastic reduction of the water level as the year proved to be dry. A state of "readiness for emergency" has been declared for the region after the water level fell to 456.09 meters above sea level.
"They thought that there would be a flood, so more water needed to be released. However, it is an issue for the Federal Water Resources Agency. It is nearly impossible to accurately predict precipitation for the year, which led to the present situation," Irina Maksimova, a senior scientist at f the Russian Academy of Sciences and the secretary of the Interagency Baikal Council.
"Generally, the water level reaches this minimum mark in April, but this year it reached the mark in December," told us Sergei Shapkhaev, head of the Buryat Regional Organization for Lake Baikal. According to him, the current situation can lead to serious consequences of the lake's biodiversity.
Meanwhile, Irina Maksimova holds a different view. "Some academics believe that nothing will happen, others believe that a catastrophe will occur," she insists that a scientific inquiry needs to take place. "Before the Baikal's water level was fixed at the current value, it lowered as much as 40 cm and everything was fine."
However, the lowering of the water level could lead to serious socio-economic consequences for residents around the lake, according to Shapkhaev.
"Small villages along the lake have seen the water levels in their wells drop, which has created additional difficulties, as there is a higher risk of infectious diseases due to poor quality water. It can also lead to difficulties in the city of Angarsk, where water pumps could become bared, and there could be difficulties supplying water and heating to the city."
Because only 11% of communities near Lake Baikal are provided with a centralized water supply, which does not depend on the water level of the Baikal, the issue is a serious concern, Shapkhaev believes.
Shapkhaev also stated that the reduction of the water level could lead to difficulties for local communities. Some of those that revolve around fishing have been having difficulties where shallow gulfs where fish were previously abundant have become even shallower.
The issue of enacting regulation to resolve the conflict between environmentalists and electricity generators is being developed. According to Irina Maksimova, it is important to note that the current minimum and maximum values of 456 and 457 meters are completely arbitrary, as for 15 percent of the year it is normal for water levels to go outside those ranges.
Both experts agree on the need for new regulations.
"We need to develop regulations for extreme hydrological events like this, to avoid situations like this. There is nothing unusual in the water level change, and once every 20 years there could be levels outside the accepted range, right now changes are only done in cases of emergency," Shapkhaev said. "The fact that the [UNESCO] World Heritage Commission gave recommendations on the situations only confirms the urgency of the situation, because currently the electricity generation  has priority."
"We have gotten to the point where academics try to prove the opposing views , and as a result, officials don't know what to do," Maksimova said, "These rules have to exist as we need to plan runoff volumes during the year, for all the dams on the Angara River. We also have to plan for sufficient electricity production, so that water pumps don't go dry and people were able to get water, to provide for commercial river traffic. And there are even more environmental factors, such as floodplains, nesting spaces for fish and so on."
So far there is no set date on the discussion on new regulation for extreme situations, although the energy company JSC IrkutskEnergo, which operates the dams, agrees that there is a need for it. Recent public hearings on "Water Resource Management rules for Irkutskaya Hydro" held in Irkutsk and Ulan-Ude have shown that environmental precautions and ecological indicators are left out of this regulatory document.
Source Sputniknews. and RwB own sources.