Russia and other members of IDA – stop funding large hydropower and other dirty energy mega-projects!
Invest in green energy and sustainable development of local communities!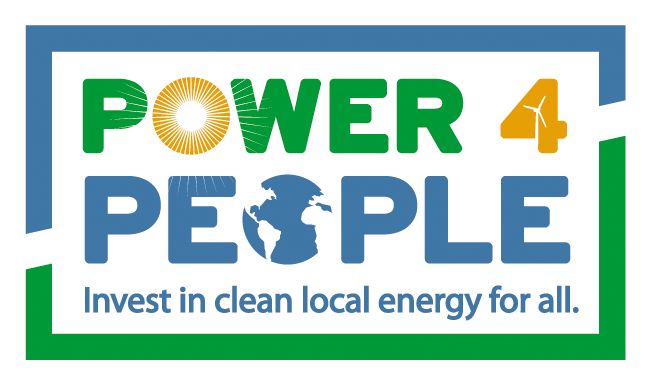 On December 16-17, 2013 in Moscow the World Bank will gather governments to make their pledges to the 17th replenishment of International Development association – IDA. The IDA was founded to support poorest communities of the world, but now its energy portfolio is dominated not by decentralized local green energy sources but by multi-billion "transformational" projects of giant dams on large rivers of Africa and Asia and giant transmission lines from Central Asia to Pakistan.
According to analyses by Oil Change International, only 8 percent of the World Bank's energy financing in 2013 was aimed at expanding access for the poor. Instead the WB supports giant projects, such as transmission lines to Gilbe-III dam in Ethiopia or Medupi coal-fired power plant in South Africa, that have significant negative socio-ecological effects and are associated with violation of many WB's own policies.
We see that development of giant energy infrastructure that serves interests of a few (corporations) and suppression of democratic freedoms – are two inseparable processes. Therefore it is very symbolic that G20 and IDA-17 replenishment meetings both take place in Russia, a country where recently the government has been increasingly suppressing civil society and accusing it of espionage and piracy.
Russian Government also increases its portfolio of energy mega-projects that contradict local developments needs and interests of population. This is symbolized by on-going filling of giant Boguchansky Hydro Reservoir, not only creating enormous social and environmental problems, but also requiring and exception from national fiscal law to avoid multibillion bankruptcy due to inability of energy corporations to pay back state loans.
Despite of that Russia continues to follow example of the
WB and now under the misleading name of "anti-flood dams "RusHydro" State Co. hastily prepares a plan to build up to ten hydropower dams in Amur River basin to export "cheap" electricity to China. We are sure that if instead the Russian Government invested in climate adaptation and development of human settlements along the Amur River, it could really help survival of the communities of the Russian Far East .
We ask Russian Hosts at the IDA-17 meeting on December 16 to support our call to all
donor governments to shift their planned pledges for IDA 17 energy projects to other multilateral funds better suited to support sustainable development. For example they could make additional contributions to the Green Climate Fund (GCF) for the purpose of supporting decentralized renewable energy projects.
We are sure that if those 1.6 billion USD that the WB expects to get for IDA's energy portfolio are redirected to GCF, this money could be spent to support decentralized renewable energy projects not for socially and environmentally dangerous mega-projects.
We also call the Russian Government to stop investing public funds and provide state support to construction of large hydropower dams on rivers of Siberia and Far East. In current economic situation such projects would primarily serve energy needs of another country – China at the expense of Russian side that will have to pay for all externalities.
We believe that to ensure environmental security state funds should instead support adaptation of existing hydropower to changing climate conditions as well as projects increasing efficiency of energy supply to settlements of Far East and Siberia. Russian state funds should also support development of environmentally friendly decentralized renewable energy sources needed by local communities.
Energy should be used for benefit of all people, not become just the source of enrichment for a few corporations!
This appeal is prepared by Rivers without Boundaries International Coalition(RwB) and supported 15 Russian environmental groups: Greenpeace Russia, Plotina-Net, Plotina, Bellona-Russia, Dront, Green League of Primorye, International Socio-ecological Union and others.

"Power for People!" is a global campaign organized by International Rivers.
You can sign another petition Support Renewable Energy, Not Dams at Avaaz web-site.