The story featured by the China Daily, that we bring to your attention is a reflection of traditional relationship between Chinese society and its rivers. It is about harnessing Songhua River and then trying to bring benefits to local communities from destroyed river. Story sounds good, it is about win-win situation, but we have to question whether this harmony will last for long.  Dadingzishan is a low dam blocking Songhua River  in the lower portion of its basin downstream from Harbin City. It creates reservoir within the city bounds and  makes Songhua River more navigable for large ships but less passable for migratory fish. Upstream from Dadingzishan reservoir  there are dozens of cities, thousands villages, hundreds of industrial enterprises and millions of hectares of arable land in Heilongjiang, Jilin and Inner Mongolia. Therefore, whatever efforts are made to clean up Songhuajiang, a reservoir on the main stem will slow down the flow and make heavy metals and many other toxic substances to accumulate behind the dam. Whatever are technical parameters of the water infrastructure, likelihood of concentrated pollution is high, especially given that up to 5 such dams were planned on the main stem of the river. After this  forewarning we present an interesting story by Raymond Zhou and Tian Xuefei published in China Daily February 21st, 2012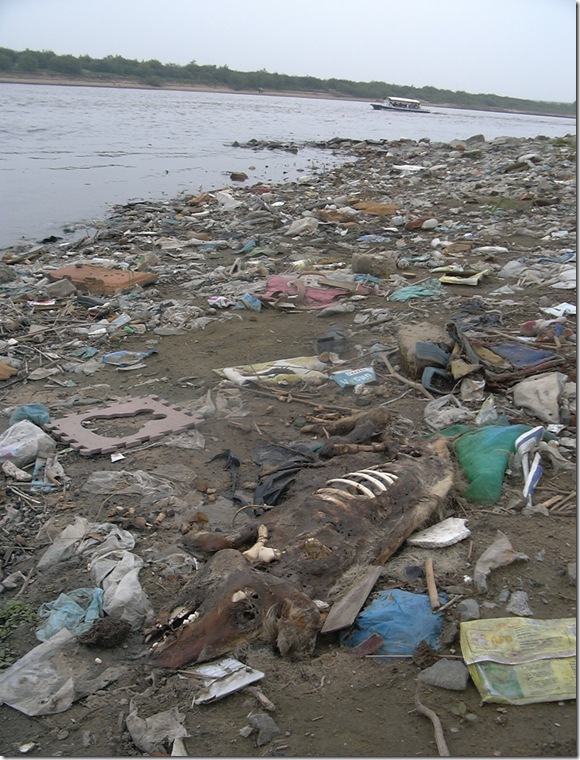 Village rides a wave of change after dam built
When the Songhua River was dammed in 2007 at Dadingzi Mountain, 100 kilometers northeast of Harbin, the water flowing through the city was at a depth of 116 meters, 6 meters higher than during the dry season.
That brought a slew of benefits. Water transportation was guaranteed downstream, a 240-square-kilometer wetland was created and the threat of flooding was greatly minimized.
But drowned out by the cheers was the fact that about 3,300 hectares of farmland was now permanently flooded, affecting four villages.
To add to the misery, this land was not classified as farmland but as a "flood-diversion zone", and thus farmers received scant compensation, just 12 yuan ($2) for every square meter lost.
"That was actually higher than the law stipulated, and the village government sweetened the deal by reversing the original 50-30 distribution deal, which meant the majority of the compensation money went to farmers," said Yang Jiuzhou, chief of Shengli, a village whose name translates as Victory.
Luo Guocheng, a 55-year-old resident, said: "There were protests and pleas to higher authorities in other villages, but ours did not resort to that, partly because of the prestige and decisiveness of our village government."
Bright spot
Shengli, which accounted for about two-fifths of the land submerged in the dam project, is in Daowai district, roughly 30 minutes by car from downtown Harbin, capital of Heilongjiang province. Slightly more than half of the affected area belonged to the collective, with the rest owned by individuals.
Farmers used to plant soybeans and corn, as well as summer vegetables and edible fruit on better patches. "We could harvest 10,000 yuan worth of corn a year from 1 mu (0.06 hectares) of land," said villager Jiang Nianyou.
Out of the village's 5,000 residents, 4,008 lost land outside the new embankment, causing a loss in annual revenue totaling 10 million yuan or more.
There was one bright spot since the land dotted with poplars and willows was swamped, however. Now it is filled with reeds and has fish in abundance. At least 150 families now make a living from fishing.
According to village head Yang, a couple with a fishing boat can make 100,000 yuan in a good year and half that in a not-so-good one. That beats farming 1 hectare, he said.
Yet, to fish, villagers must obtain a permit, which is hard to come by due to environmental concerns. Even people with permits can go fishing for only a limited time. "I have to get up at midnight and wait for my turn," said 62-year-old Jiang.
Most able-bodied villagers left in search of better prospects, with some even going overseas. Those who remained were mostly unfit for life as migrant workers, and many had to mortgage their homes and subsist on loans.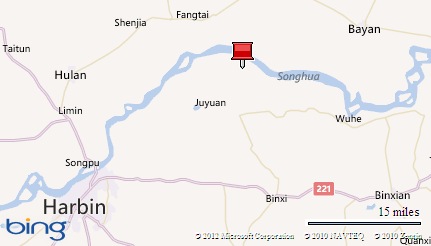 Turning tide
Things started to change when Gai Ruyin was appointed Party chief of Harbin. "He started dropping by the village, unannounced and without an entourage, to conduct field investigations," Yang recalled. "Villagers didn't recognize him at first and were quite unfriendly."
In fact, Gai revealed in an interview with China Daily last year (before he was transferred elsewhere) that colleagues had attempted to discourage him from approaching areas with massive grievances. Yet, he thought differently. Only by getting close to the source of the problem can you come up with a solution, he said.
First, the compensation money 270 million yuan in total was finally distributed after being held up for five years. For most villagers, the sum was equivalent to a year's revenue before the flood-diversion zone.
Luo used the money "about 10,000 yuan per person" to pay back his loan. "We could have harvested 15,000 kg of corn, which now sells for 1.6 yuan to 1.8 yuan per kg," he said, ruefully.
Villagers still vehemently protest the classification of the submerged land. "There were households living below the embankment more than 100 years ago. Although they moved to higher ground later on, they had always farmed on it," said Xu Yongfu, another villager.
However, Gai brought with him more than just compensation. He had a grand plan: To turn the submerged area into one of the country's largest urban wetlands.
He also decided to give Shengli the management rights to the part of wetland that used to be farmland. The plan was not finalized until February last year and construction started on March 15. Yang put in tens of millions of yuan from the village's collective compensation fund.
There was not enough money to employ a design firm. Based on their knowledge from working for others, villagers drafted designs and implemented them immediately. Only two and a half months were left before the first wetland festival, with tourists set to descend on their previously out-of-way homeland.
At the busiest time, there were as many as 300 to 400 people laboring in the wetland. They were all aware that their future relied on what they were working on. Of the 30 million yuan that went into the project, around 500,000 yuan was shaved off the cost because villagers volunteered en masse.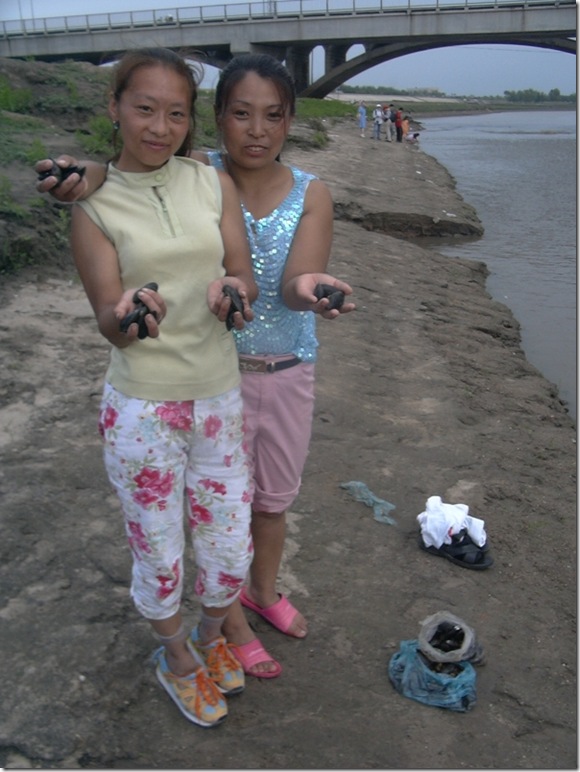 Along came hope
"In the first 10 days, a few people came but didn't buy anything," Yang recalled. "But things took off soon after. When we'd finally sold 10,000 yuan worth of goods, we were elated. We called our local government and they couldn't believe it.
"Later, 10,000 yuan would be nothing unusual," he added. "We sold 70,000 yuan in goods on the best day."
The first batch of tourists was organized by the city government, which launched its wetland celebration with much fanfare. However, with publicity came independent tourists.
"We were worried that nobody would show up. Would we lose 1 million yuan by the end of the season?" said the village head, who doubles as the boss for the corporate entity managing the village business.
Tourists from downtown Harbin came mostly by boats managed by other companies, he said, although "once (the tourists) docked at Shengli and wanted to travel farther they would take our boats".
To shorten the bumpy road that leads into the village, Yang decided to widen a country path into a regular road fit for two vehicles to pass on. The road, 7 meters wide and 3.5 kilometers long, which was not finished until mid-October, cost 2.8 million yuan. But it almost halved the 40-minute drive to downtown.
Even though Shengli's debut as part of Harbin's wetland lasted less than five months by October it was already too cold and the infrastructure was not yet complete villagers finally saw a ray of hope.
Of the 18 sightseeing spots, half were finished, and the rest will be done by this summer. "Last year, everything came so suddenly, we couldn't prepare in advance," Yang said. "Materials such as gravel and wood had to be carried by boat and then on our back. Automobiles could not go near the shore."
Now, the wetland at this section employs 150 households, with 4 million yuan out of the 5 million yuan made last year plowed back into the village in the form of salaries.
"If you work as a security guard, you make 2,000 yuan a month. A janitor can earn 1,200 and even someone who picks up empty bottles and sells them to recycling centers can bring home 600 to 700 yuan," Yang said. "We disclose the finances to all villagers, and they see their hope here."
With rising incomes, the village is attracting its own people back from working as migrant workers. There are already 20 or so retailers catering to the emerging tourism market. Taxes have been waived for the first few years as an incentive for entrepreneurship.
As well as more than two dozens boats of various sizes, Shengli owns and operates a luxury cruiser equipped with air-conditioners and flush toilets, bought at a cost of 700,000 yuan.
"The tourism authority chipped in 1 million yuan, the religious bureau 300,000 yuan, and the district government 1.2 million yuan, but the bulk of the investment for infrastructure came from our own pockets," Yang said proudly.
"We'll launch water weddings and night tours, plus many other fun activities that can take place in a wetland," he said. "Whatever the size of the boat or the background you want for your event, we can provide it."
There are even grander plans for the village, too: While the wetland will be strictly protected, the village itself will build facilities that cater to high-end travelers.
A proposal by a large developer to build two five-star hotels has been approved, with 10 billion to 15 billion yuan going into the projects. Most of the 500 to 600 jobs created will be local hires.
"Outside businesses are welcome to make money here," said Daowai official Shang Li, "but the bottom line is that our villagers should prosper first."