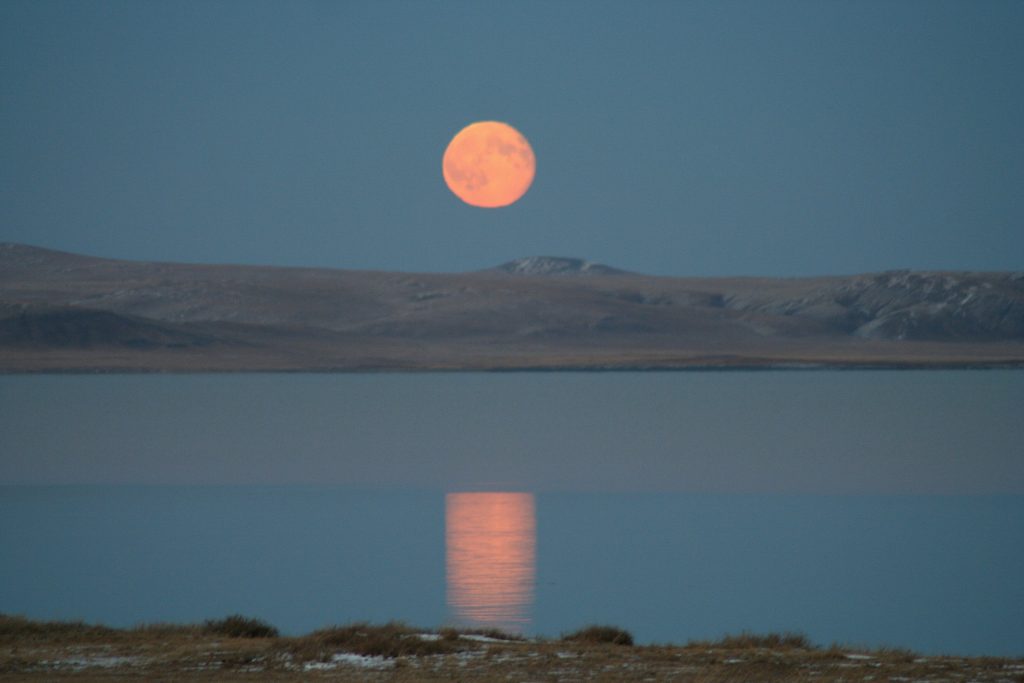 State Strict Scientific Nature Reserve (Zapovednik) Daursky has been expanded by Governmental Decree #1301 issued on August 4, 2021.
The area of the strictly protect area has been expanded from 45 000 hectares to 84 000 ha (more than by 80%) by adding 11 new adjacent land plots in grassland and wetland ecosystems in Ononsky and Borzinsky districts of Zabaikalsky Province (Kray).

This additions help to connect many fragmented parts of this protected area and improve conditions for protection of unique flora and fauna. Among the most notable additions are 15000 ha of Lake Zun Torey water surface and a stretch of Borzya River floodplain critically important as habitat for White-naped Crane ("Daurian Crane"- Grus vipio)). Also 16000 hectares of newly protected grasslands solidified steppe landscape protection north-east of Zun Torey Lake.
Daursky SSNR is an internationally recognized as a UNESCO Biosphere Reserve, Ramsar wetland of international importance and, since 2017, key part of "Landscapes of Dauria" World Heritage property. This is one of most important wetlands and grasslands in Russian network of the Strict Scientific Nature Reserves 'Zapovedniki" – a unique Russian contribution to world-wide nature conservation practices. The first zapovednik – Barguzinsky – was created at Lake Baikal eastern shore in 1916. Together with its own buffer zone and the adjacent "Valley of Mongolian Gazelle" Federal Wildlife Refuge, Daursky Biosphere Reserve represents the largest contiguous protected stretch of grasslands on plains of Russian Federation, exceeding 300 thousand hectares. Together with China's Hulun Lake (Dalainor) National Nature reserve and Mongol Daguur Strict Nature reserve Russian Daursky is a part of trilateral Dauria International Protected Area (DIPA), that has been carrying out joint research and monitoring for 25 years.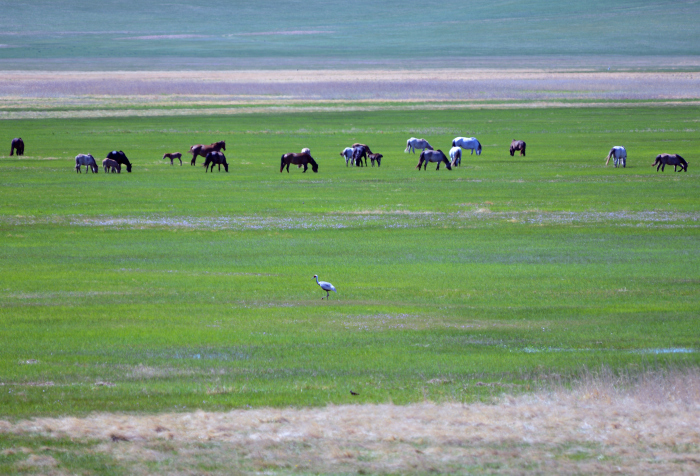 Expansion of Daursky has not happened overnight, but is a result of many years of hard work: surveys, correspondence with bureaucracies as well as intense negotiations with land owners and local administrations undertaken by Daursky staff under the leadership of its former Director (now Leading Researcher) Dr. Vadim Kirilyuk and completed by current team headed by Alexey Cherepitsyn with constant assistance from Federal Center for Protected Areas (specialized institution under the Russian Ministry of Natural Resources).
Recently attention to Daursky was attracted by a threat from a dam built on Ulz River in Mongolia, which may alter main water inflow in Torey Lakes, which constitute the pulsating heart of the "Landscapes of Dauria". The dam is a first step in implementation of the "Blue Horse" Water Infrastructure Programme of Mongolia that envisions sacrificing all sizeable free-flowing rivers and a dozen of internationally recognized nature reserves to reservoir building for hydropower and industrial water supply.
In July 2021 the UNESCO World Heritage Committee urged Mongolian government to halt dam construction on Ulz River until its potential consequences have not been subjected to a transparent international impact assessment. (Enjoy the saga about Daursky and analytics "Mongolia plans ruinous water infrastructure glut" published in "The Third Pole")