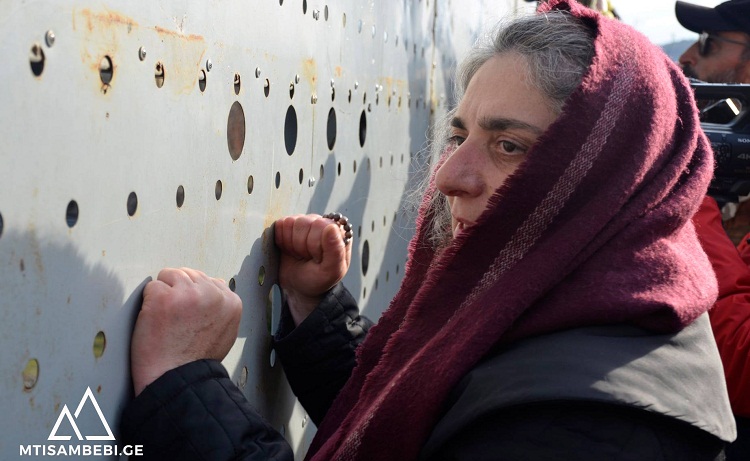 On June 5th, the day of Environmental Protection the Rivers without Boundaries International Coalition congratulates all people protecting their rivers around the world. If we are allowed to choose a place and movement today that symbolizes this noble task, we want to highlight a marathon fight of the people of Georgia against the destructive and irresponsible hydropower construction projects pursued by consecutive corrupt governments. Georgian government failed to build Khudoni Hydro, Nenskra Hydro and several other megaprojects due to popular resistance and immense environmental costs (also note they all made little economic sense). The only large project completed in this century –Shuakhevi Hydro by Norwegian and Indian firms- collapsed right after the start of operations and is yet to be fully repaired four year after its tunnels failed.
Nevertheless Government of Georgia (GoG) has signed with Norwegian-Turkish Firm another self-defeating  construction contract for a cascade of two dams on Rioni River, commonly known as 433 MW Namakhvani Hydro. The project threatens local communities, unique grape varieties, dozens of cultural heritage sites, last spawning grounds of endangered sturgeon species, and this is just a starter…. For a full concise review see fact sheet by the Green Аlternative.
Contract signed with Norwegian-Turkish Firm in 2019 was so crooked that the Ministry of Justice for two years was hiding its own objections to it, which were not honored by the GoG at the time of signing. Essentially the contract (similar to one signed on Nenskra Hydro with Korean Water Co.) makes government responsible to cover any losses of the dam-owner even in force-majeure circumstances and even when losses are the fault of the owner and its contractors. Embarrassed by its own leaked report, the Ministry of Justice is now "requesting eligible international law firms to submit proposals for providing legal services in connection with the Build-Own-Operate Agreement for the development of Namakhvani Hydro Power Plant Cascade Project". In other words, having little credibility with their key domestic audiences, the GoG officials invite foreign lawyers to "greenwash" the project.
Meanwhile, despite pressures and illegal attacks by police the protestors continue blockade of the construction site:
"Guards of Rioni River" and other opponents of the construction of Namakhvani HPP in the village of Gumati gathered at the base of Enka Renewables this week in an attempt to prevent the construction equipment and workers of Enka accessing the construction site.
It followed on from May 28 clash outside the construction site after protesters spent the night throwing rocks at and hitting the metal barriers erected around the site. Eight people were detained as a result.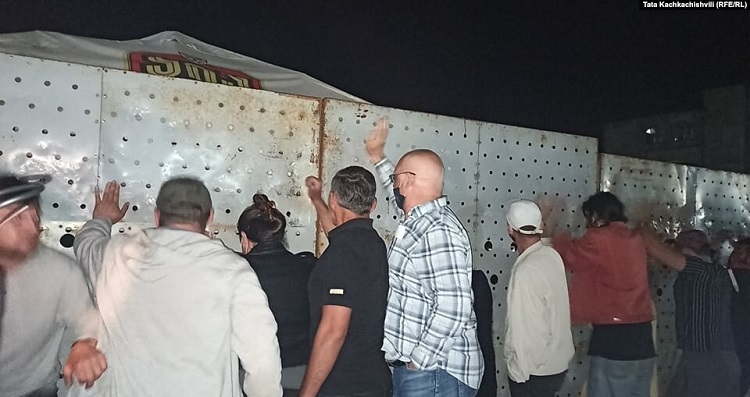 The Ministry of Internal Affairs calls on the citizens opposing the construction of Namakhvani HPP in Gumati village to follow the requirements of the law and stay calm. The police will act within the frames of its mandate and respond to any violation of the law. It is obvious that the police actions provoke unrest and anger starting from dismantling peaceful protest camp in Namakhvani village in April to raiding villages to arrest alleged "violent protesters" in June.
Varlam Goletiani, spokesperson for the protestors, said to the Georgia Today: "This shameful barricade is a symbol of repression in independent Georgia. It prevents each of us from going home. Nothing more can be done than this: the HPP here is a minor issue when there is a barricade preventing us from going home.
"The conversation is not about whether we invade somewhere or we damage something: it has been 214 days since we have been in the valley and we have not damaged anything, we have not invaded anywhere. We want to move. We will see who breaks who in the end," he said.
Of the latest blockade of vehicles and staff, one of the protesters, Marita Museliani, noted they were only trying to stop the transporting of equipment, not to break the law.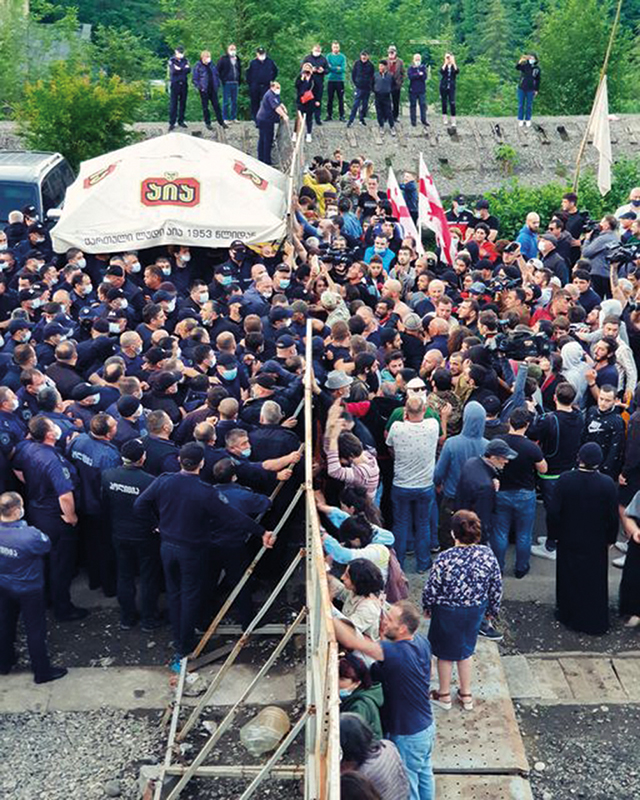 "We will try to control everything so that we don't break the law. Becoming destructive is unacceptable to us, what with the [May 29] clash, and daily tensions rising. We don't want to lose control of this situation and will aim to stay constructive. We are dealing with a big violation by the government, and people are finding it very difficult to control their emotions. We will try not to let these emotions cross the lines," Museliani told reporters.
Goletiani claimed that the police forces have now become an official helper to Enka. "We saw a convoy passing through of police pickups taking the company employees and workers onto the site, as we are blocking their access otherwise. The police are taking them to work. It is important to block the road so as not to let them transfer equipment to the other side, which the company needs to continue work.
"We cannot get into a confrontation with the police, it isn't right and we're not going to go in that direction. But it's necessary for the public to know that the police have completely violated the law because it is not their function or duty to drive Enka employees into the gorge with their own cars," Goletiani said.
Almost as if in response to this sentiment, on June 2, Zurab Khmelidze, Assistant Detective / Investigator in the Vani District, expressed his solidarity with the Rioni Valley Guardians by resigning. "I want to make a direct statement about my leaving my job. What's happening in Namakhvani led me to it. I express my solidarity with every person standing there, whose constitutional right is being illegally violated, with their being prevented from accessing their own property. "The police, and me previously with them, are splitting the valley in two…these people who actually lived there have parents, have houses, and we are restricting their right to move freely. …Many of my colleagues agree with me. Many want to leave the system but they don't dare to because they have families to support," he said.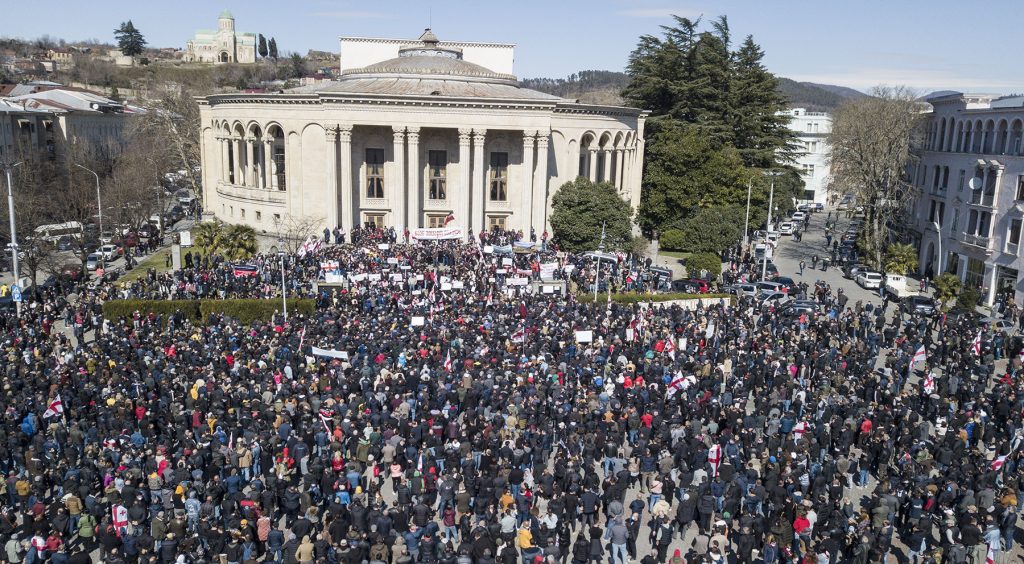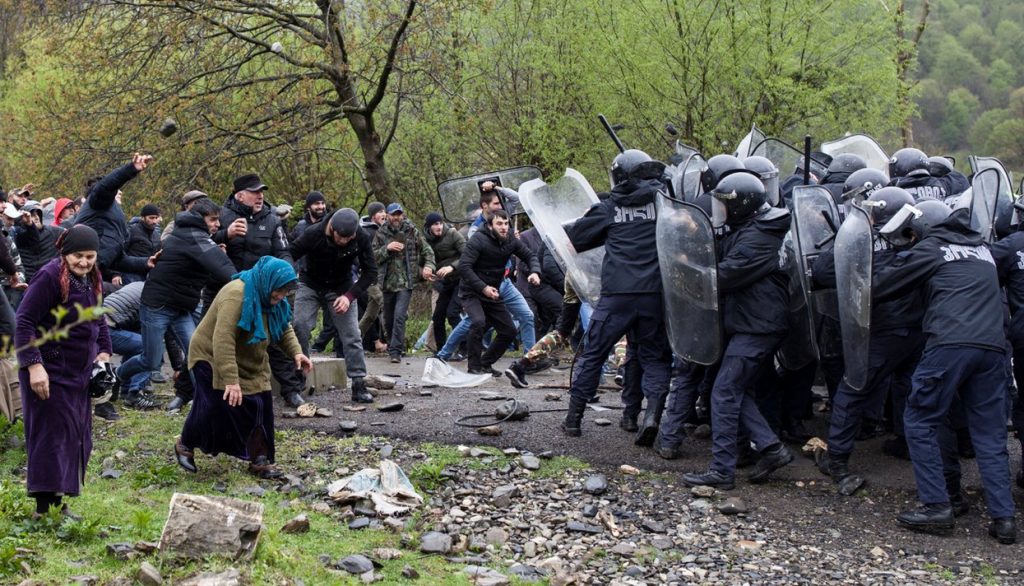 Despite little support from Georgian largest political parties, some of which blindly support hydropower development, the protest enlisted strong political allies. Heidi Hautala, Vice President of the European Parliament, a member of the 'Greens', responded to the protest against Namakhvani HPP, noting that the lack of transparency and accountability with "secret contracts" is shocking. Hautala gave her support to the protest movement via a post on Twitter:
"I welcome this new kind of mobilization of people of #Georgia against a backward and destructive economic model. Lack of transparency and accountability with secret contracts is shocking. #Namakhvani," she wrote.
In the "Rivers for Recovery Report" the RwB and allies call on the Government of Georgia to reconsider its blind support for hydropower, on which the country I already relies too much, and start developing more balanced and people-friendly low-carbon energy system.
We congratulate our brothers and sisters in Georgia and around the world with our holiday – the Day of Environmental Protection! For us every day is such a holiday!! We will win!!!
Sources: GT, Green Alternative , https://socialjustice.org.ge/