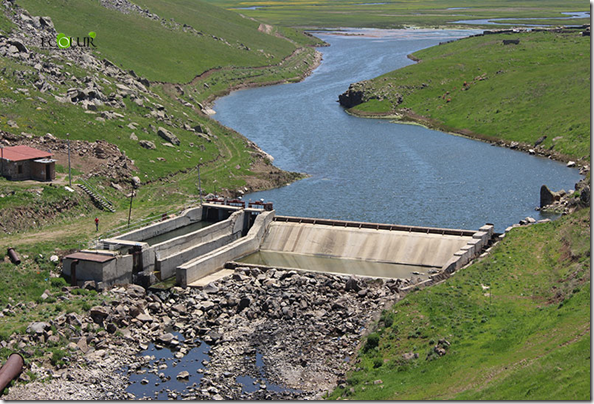 BIG WIN IN ARMENIA
YEREVAN, August  23. /ARKA/. An Armenian government session approved  a set of amendments to the Water Code, providing for tougher guidelines for the construction of small hydropower plants (HPP).  
Energy Infrastructures and Natural Resources  Minister Erik Grigoryan said  the amendments include the list of rivers, including those in which rare species of fish listed in the Red Book spawn, on which construction of small hydropower plants will be banned.He said the new amendments will not have retroactive effect and will not apply to already granted licenses
The executive branch approved the government's legislative initiative to draft a law On Amendments to the Water Code of the Republic of Armenia." The new bill prescribes the grounds for rejecting applications for water use permits granted to small hydroelectric power plants. For the construction of new SHPPs a water use permit won't be provided if it is planned to be constructed on the rivers:
• which have red-listed or endemic fish spawning sites,
• the load of which by derivation pipes is 40% and over,
• which have water-measuring observation sites and the marks of planned water intake and water discharge pass by water-measuring observation sites.
The construction and operation of SHPPs will be banned in the zones of protected areas of nature, in the areas adjacent to monuments of nature in a diameter of 150 meters, sanitary preservation zones of aquatic ecosystems, areas of river flow formation, landslide areas, forest areas, which will cut down while laying roads approaching the construction area except for the cases when there is a permit to perform works in state forest areas.
Touching upon the decision, Armenian  Prime-Minister, Nikol Pashinyan noted that these discussions and approaches cannot be interpreted as steps against economic activity. 'We need to ensure smooth operations of small hydropower plants, develop a roadmap for overcoming the disastrous environmental situation in order to have a clear action plan on how to solve problems. At a recent consultation, I voiced concern about the water use anomalies on the part of small HPPs. Here, we need not resort to threats; instead, we should foster a culture for people to realize that resources should be treated with utmost care. The State guarantees the continuity of each legitimate economic activity. This is a crucial point and is part of the government's priorities, as we prioritize the successful implementation of the Eco Armenia concept," the Premier emphasized.
It should be mentioned that most amendments to the bill have been carried out based on the proposals of the expert team in the frames of "Supporting New Reforms in SHPP Sector through CSO-Government Dialogue" project implemented with the support of UNDP/GEF Small Grants.
The Rivers without Boundaries congratulates our friends and colleagues from ECOLUR NGO, who for many years carried out  research, advocacy and education project to reverse negative trends in river management. 
We wish ECOLUR further success in reducing negative environmental and social impacts of  inappropriate infrastructure projects!
https://www.ecolur.org/en/news/energy/executive-setting-new-standards-for-shpps/10353/
http://arka.am/en/news/technology/armenian_government_toughens_guidelines_for_construction_of_hydropower_plants/