An interview with conservation biologist William F. Laurance: Chinas Global Infrastructure Initiative Could Bring Environmental Catastrophe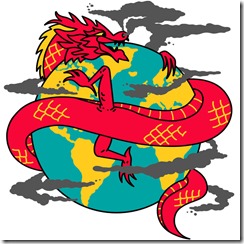 Humans are ravaging tropical forests by hunting, logging and building roads, and the threats are mounting by the day. China is planning a series of massive infrastructure projects across four continents, an initiative that conservation biologist William Laurance described as "environmentally, the riskiest venture ever undertaken." In a commentary published in the journal Nature Sustainability, he and an international team of researchers urge China to weigh the possibly disastrous consequences of its Belt and Road Initiative. Laurance, a research professor at James Cook University in Cairns, Australia, recently spoke with Nexus Media about the potential dangers, including the impact on climate change. This interview has been edited for length and clarity.
You used some strong language to describe this project's potential impact on the environment. Why do you feel so strongly about it?
The Belt and Road Initiative (BRI) simply blows out of the water anything else that's been attempted in human history. As currently planned, it will involve some 7,000 separate infrastructure or extractive industry projects scattered across 70-odd nations, with a total price-tag of $8 trillion. It'll span half the planet — from Asia to Africa, Europe and the South Pacific. It'll affect every facet of human endeavor, in one way or another.
In biodiversity and environmental terms, again, it's the worst thing we've seen anywhere — and in the past forty years, I and my colleagues have seen some pretty horrific stuff in the Amazon, Africa, Southeast Asia and the South Pacific.
I actually think the BRI will have a greater net impact on ecosystems than it does global warming, at least for the duration of this century. [But it] will also be a major contributor to global warming, by promoting massive land-use changes, deforestation, industrial and transport emissions, and emissions from project construction. It'll use more concrete — a major source of greenhouse gas emissions — than all pre-existing infrastructure projects on the planet.
Why is China investing this heavily in infrastructure?
For the Chinese, this is a part of a long-term gambit to broaden their geopolitical influence and economic might. They see it as a means to influence — both via friendly and, if necessary, more coercive means — other nations to align with their views and support their very ambitious international agendas for Chinese trade, political expansionism and economic dominance.
The BRI will be one of the main means by which China attempts to supplant the U.S. dollar and other major international currencies with the Yuan as the primary currency of global trade.
Can you further describe its effects on climate change?
In terms of climate change, one of the biggest impacts will be all the habitat loss and degradation that will occur as a result of so much infrastructure — new roads and other projects that will open up vast new frontiers for land-clearing, logging, mining, fires, land speculation and other human pressures.
We know that forests and other native habitats store billions of tons of carbon in their biomass, and they also pump out great quantities of water vapor. This vegetation vapor promotes local precipitation, crucial for vegetation growth and limiting fires, and it creates much of the Earth's clouds, which in turn reflect a great deal of solar energy back into space, reducing global warming. And the BRI projects will be slashing across many of the most carbon-rich forests and ecosystems on Earth, especially in the vast tropical and subtropical regions across southern, central, and southeast Asia, the South Pacific and equatorial Africa.
The construction of the avalanche of projects themselves will be a major source of greenhouse gases. Enormous quantities of concrete, metal, minerals and other raw materials will be consumed for project construction. Concrete is one of the most energy and carbon-expensive products that humans create. The lime in concrete, for example, has to be baked at high temperatures, which is very energy consuming.
The BRI projects are so massive that people are even worrying about them consuming enormous quantities of sand — mostly for concrete — which will have major impacts on coastal and river systems. This is the first time I've ever heard people worrying about sand, per se — and it is an indication of just what a massive venture this will be.
How does this project square with China's climate goals?
In the utter climate-policy vacuum created by the Trump Administration, China is stepping up belatedly to take some leadership on climate. But remember how much China's emissions have grown — they've completely blown past the United States, historically the biggest emitter — and now produce more than twice as much greenhouse-gas emissions than the United States.
And that's only considering China's domestic carbon footprint. If you also consider everything China is doing or promoting overseas in terms of extractive industries and large-scale infrastructure, they utterly overwhelm any other nation as climate changers.
In real terms — digging through a great deal of 'greenwashing' — I don't see anything in the BRI that squares with China's stated climate goals. They certainly won't take any blame for the emissions being produced by their activities in other nations — even if it will be their hand on the axe and cement mixer.
What will it mean for biodiversity?
The World Wildlife Fund, in an extremely conservative analysis that only considers the backbone BRI projects, estimates that it will directly impact 265 threatened species, including endangered Saiga antelopes, tigers, giant pandas, gorillas and orangutans.
The major BRI corridors, ignoring all their side-projects, will cut through or broadly overlap with 1,739 Important Bird Areas or Key Biodiversity Areas, as well as 46 biodiversity hotspots or Global 200 Ecoregions.
To a biologist, this is a staggering list — essentially the biologically richest real-estate on the planet. There are way too many notable places to list, but to mention just a few — there are the endangered Central Spine forests of peninsular Malaysia, the enormously rich forests of Myanmar, the species-rich ecosystems of the Himalayas, the vanishing rainforests of Borneo and Sumatra, and the megafauna of the greater Congo Basin. And that's just making a tiny scratch in the surface.
You also say that China's doing a better job environmentally on its own turf than outside its borders. Please elaborate.
China deserves credit for implementing the largest afforestation program in human history, replanting denuded lands with exotic, not-native tree species, and they've put on hold plans to build another 150 coal-fired generating plants, because they already have an excess of domestic energy production.
China is a world-leader in technologies around solar energy, batteries and wind energy, and it has invested hugely in science generally. Their growth as a scientific superpower is nothing short of amazing.
China is also making a few high-profile efforts to conserve wildlife, such as expanding the panda reserves in southwest China and outlawing its huge domestic trade of ivory — although China still has a great deal of blood on its hands from the trade of ivory, not to mention its massive consumption of Pangolins, shark fins, jaguar teeth, tiger pelts and body parts, wild birds and myriad other wildlife products.
This interview was conducted by Marlene Cimons, who writes for Nexus Media, a syndicated newswire covering climate, energy, politics, art and culture.