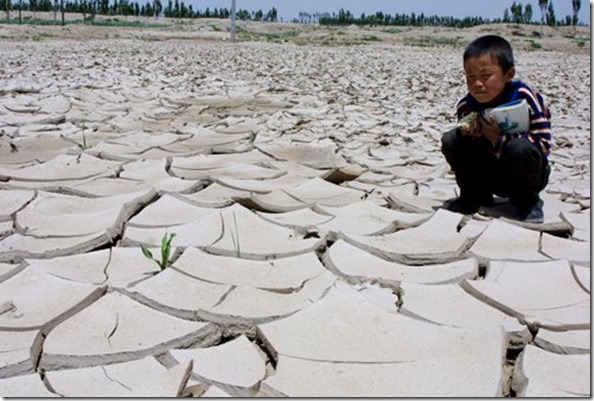 It became a tradition every spring to propose a new mega-pipeline to quench thirst in arid corners of Asia. Last year it was done by the Russian Minister of Agriculture Mr.Tkachev , in 2013 by the President of Mongolia Elbegdorj…
The Global Times published a series of articles on a new pipedream, which were reproduced in Guardian, The Times, many other media outlets…
The Lanzhou Urban & Rural Planning and Design Institute has proposed diverting water from Lake Baikal, the largest freshwater lake in the world, to relieve Gansu Province water crisis, according to a scheme entitled "Vision for Urban Planning 2030" which was released in February. According to the scheme, a pipeline starting from the southwest point of Lake Baikal, stretching some 2,000 kilometers, will be able to divert pure water from the deepest lake in the world to Lanzhou through the Hexi corridor, a narrow east-west route that runs for 1,000 kilometers between the Tibetan Plateau and the dunes of the Gobi Desert, the Xinhua News Agency reported.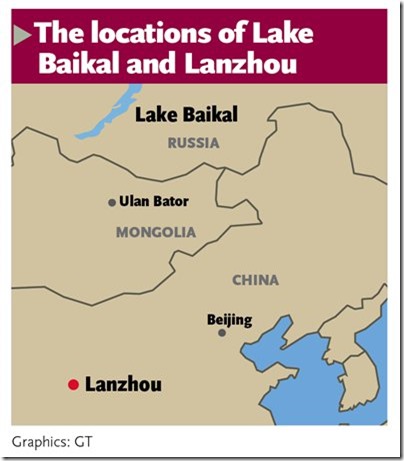 It is unfortunate that city planners waste their time designing false dreams instead of developing solid green solutions how to improve use of scarce resources locally. We were actually surprised that the article has no reference to claim that such pipeline is a part of the China-Mongolia-Russia Economic Corridor. Nowadays when someone makes shaky and questionable proposal like this it is normally marketed to decision-makers as  an essential element  of the Silk Road Economic Belt. And such claims severely harm efforts to make Belt and Road Initiative greener and more sustainable. Once proposal  is made, experts evaluate it. Probably, the GT, just did not quote that as a commonplace.
Wang Hao, director of the China Institute of Water Resources and Hydropower Research, said the project is worth considering, but its feasibility depends on a variety of factors including the cost of the pipeline, political and diplomatic issues and the ecological impact on Lake Baikal. "It would also depend on what the water is used for. If it's used for irrigation, then I would say it's probably not worth it. If the water is for industrial uses, it would entail greater delivery costs as China's northwest lacks both raw materials and a robust market. " Wang told the Global Times.
Shi Weixin, chief designer of China's South to North Water Diversion Project in Beijing – the regional section of a nationwide project to transfer water across the country – also cautioned the Global Times previously that the project's leaders should think about ways to minimize the ecological impact on Lake Baikal.
This is at least the 5th proposal for "Baikal pipeline" the RwB is aware of. All the experts RwB have asked so far do not believe such pipeline is economically feasible. Let alone environmental, political and cultural issues to be resolved, 2000 kilometer pipeline, which half of its route requires pumping water uphill, will bring to China water that is more expensive than gold. It is complete waste of resources. But now, thanks to GT, we finally learned about origins of "North-South Water Transfer" idea.
According to Global times, in the early 2000s, Bian Hongdeng, a Chinese businessman who owns dozens of mines in Mongolia, Tibet and Inner Mongolia, was one of the first to propose this kind of project. Bian's initial idea was to divert water from several rivers in northern Mongolia, including the Selenga River that flows into Lake Baikal, to arid southern Mongolia and then on to China. The project won the support of Mongolia's government, which was eager to solve the water scarcity problem in its parched south. In 2005, Bian registered a company to advance the project whose shareholders included Mongolia's water management authority. That year, the Mongolian embassy in China held a press conference announcing the project, and Bian said at that event that on top of the project, he was also considering the feasibility of diverting water from Lake Baikal to China.
On May 25, 2005, Gu Hao, spokesperson then for China's Ministry of Water Resources, denied to Xinhua that there was "any plan to carry out research on a water diversion project from Lake Baikal," adding that China had never held negotiations with any country regarding this kind of project. News about the diversion project was soon listed as one of that year's Top Ten Fake News Stories selected by the Chinese media. Although Bian still thinks it is a great idea, he said he had stopped trying to advance it himself.
 
Although that project failed, Mongolia is still trying to divert water to its south,where mining resources are abundant.
The Mongolian government has considered building a dam on the Orkhon River, which ultimately flows into Lake Baikal, in order to pump water through a 900-kilometer-long underground pipeline into the country's parched Southern Gobi Region that could totally run out of groundwater in the next 10 years, according to the Mongolian media.
Environmental groups, however, are concerned that the pipeline will threaten the ecosystem of Lake Baikal and the rivers involved, including Rivers Without Boundaries,an international NGO that aims to mitigate the impact of harmful infrastructure projects on international rivers, concludes the Global Times reporter Zhang Yu .
Yes, this reporting is correct, the Rivers Without Boundaries and allies see huge potential risks and insisted that public in Mongolia and Russia should be consulted on environmental assessment of of Orkhon-Gobi Project consequences and first in long series of such consultations will take place in Buryatia Republic in the end of March. http://www.minis.mn/en/article/announcement/dear-stakeholders-in-khoronkhoi-and-ust-kyakhtinsky
Besides, last month the Mongolia's 2030 Water Resources Group released a report showing that increasing water consumption efficiency locally in Gobi constitutes more economically attractive alternative to Orkhon-Gobi and Kherlen(Kelulunhe) – Gobi pipelines, which are actually three times shorter that proposed Baikal – Langzhou pipedream.
Compiled by Eugene Simonov, RwB