Fragile agreement on Aral Sea Basin water resource management  is likely getting a decisive blow from Kyrgyzstan. Upstream country threatens to leave agreement
May 19,2016
Kyrgyzstan decided to "freeze" its participation in the activities of International Fund for Saving the Aral Sea, the Ministry of Foreign Affairs website reported.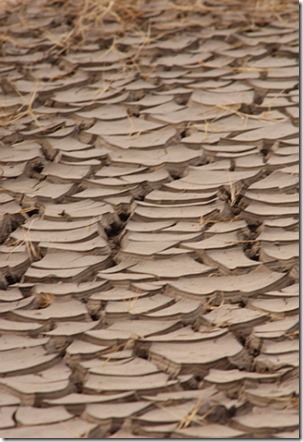 According to it, the First Deputy Minister of Foreign Affairs of Kyrgyzstan Dinara Kemelova participated in the High-level Dialogue of the EU-Central Asia and Afghanistan on security policy and issues in Brussels. The meeting took place at the level of deputy foreign ministers of Central Asian countries.
"Dinara Kemelova drew attention to the problems of water and energy cooperation in Central Asia, in particular, the activities of the International Fund for Saving the Aral Sea, which doesn't take into account aspects of hydropower and water needs of the individual countries of the region. Reforms, repeatedly offered to the Fund by Kyrgyz party, were not implemented. In this regard, Kyrgyzstan decided to "freeze" its participation in the activities of the International Fund for Saving the Aral Sea and its bodies," the Ministry of Foreign Affairs noted.
The Kyrgyz side also noted that without full-scale reform of the Fund it doesn't see prospects for the resumption of its participation in its activities.
Dinara Kemelova also raised the issues of promotion of education projects, remediation and solving problems of uranium tailings, energy projects, including the CASA-1000
Source:http://www.eng.24.kg/community/180497-news24.html
Water Peace as it looked in the beginning
Jan. 14 1994
TASHKENT, Uzbekistan — The leaders of five nations have agreed on steps to stop the Aral Sea in Central Asia, one of the world's worst ecological disasters, from shrinking further.
Kazakhstan, Uzbekistan, Kyrgyzstan, Turkmenistan and Tajikistan set up a joint fund and permanent committee to try to save the sea and improve the health of people round it, officials said Wednesday after a meeting Tuesday in the Uzbek city of Nukus.
The Aral was once the world's fourth-largest freshwater lake, but irrigation has sapped rivers and reduced it to a quarter of its size. As the sea shrivels, it leaves behind a sandy desert mixed with fertilizer toxins. Storms whip up toxic dust and deposit it as far afield as Pakistan, scientists say.
The health of people living in the sea's basin has deteriorated sharply. Some scientists say 80 percent of women and children suffer from anemia. Infant mortality rates have soared and life expectancy has plunged.
The five heads of state, along with Russian Deputy Prime Minister Yury Yarov, announced that the Aral did not shrink in 1993 because of efforts to reduce irrigation and the wasteful use of water. Foreign diplomats in Tashkent said an unusual amount of rain in 1993 also helped.
Kazakhstan, Uzbekistan, Turkmenistan and Kyrgyzstan, all former Soviet republics, pledged to pay 1 percent of their 1994 budgets into the fund, said an official.
"It's a significant step which shows an increased commitment to solving the Aral's problems," said the official.
Because of its severe financial crisis, Tajikistan was excused from contributing to the fund, to be based in the Kazakh town of Kyzyl-Orda and chaired by Kazakhstan's President Nursultan Nazarbayev, an official said.
Kyrgyz President Askar Akayev expressed willingness to accept a limit on the water it consumes from the upper reaches of Central Asia's two great rivers which feed the Aral Sea.
"Due to the work of the leaders in the region, the Aral Sea's water level did not fall last year but the tragedy still affects the health of people even far from it," Uzbekistan President Islam Karimov was quoted as saying in the official Narodnoye Slovo newspaper.
Source: http://www.themoscowtimes.com/sitemap/free/1994/1/article/central-asians-start-fund-to-save-aral-sea/215932.html
RwB Comment:
Disintegration of  old  regimes for transboundary water management is also happening in the Mekong river basin where China launched new Langcang-Mekong Initiative with implicit but clear objective to replace old donor-driven Mekong Commission  in which it did not participate. Once current Aral Sea agreements stop working  the regional player capable and interested imposing new transboundary water management regime will likely be also China, which views Central Asia as important part  of its Silk Road Economic Belt Strategy. Kyrgyz Republic decision to free itself from obligations in Aral Sea basin may reflect  both desire to build hydropower plants on Aral Sea tributaries  with China's help and to host on its territory water-intensive industries moved out of China due to "overcapacity". Of course other considerations such as WB-supported scheme of  CASA-1000 transmission line to export  electricity to Pakistan is another possible trigger for the decision. Besides it should be considered that declaration was made while meeting with donors and could be part of a bargaining process. Whatever triggers are the conflict over water is exacerbating. And it has objective roots.According to a new World Bank study(Worldbank.org, May 3). ,  localized water crises  in Central Asia  could reduce the GDP of all the countries in the region by 11 percent by mid-century.