Given tragic situation with river ecosystem protection  in the realm of the World Heritage Convention,  we want to bring to attention of Your delegations a concise brief detailing our findings and recommendations. We hope that Your Country will be able to promote strengthening freshwater ecosystem conservation. Rivers without Boundaries Coalition would be happy to explore opportunities to assist Your country's efforts to protect rivers under this convention. See Part I Heritage Dammed Trends. See Part II CSOs' Intervention. Part III – Recommendations – below (and in original "Heritage Dammed" Report.)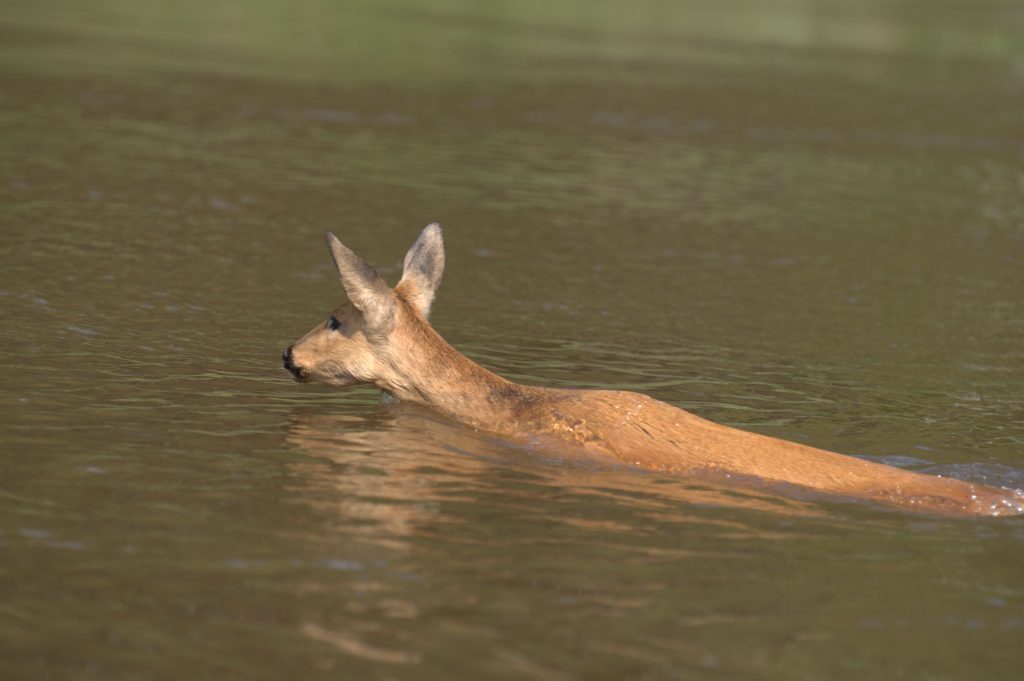 We recommend that the World Heritage Committee includes in future Decisions the following provisions in its future decisions:
Focus on Identification of Rivers for Protection
IUCN and – where applicable – ICOMOS prepare a global thematic study for the identification of rivers, their ecosystems and landscapes, and freshwater ecoregions which should be represented in the World Heritage List. The study should review opportunities to nominate new WH properties and to expand existing one to include free flowing river values. This study should include guidelines for the engagement of other relevant mechanisms, and the role of local and indigenous communities in the safeguarding of these areas;
World Heritage Centre in its Periodic Reporting to include information on riverine values in and around existing properties, and mainstream this theme in its deliberations with other international bodies as other conventions' secretariats, World Bank, UNISDR and UN Habitat;
States Parties to identify free-flowing rivers, their ecosystems, landscapes and watersheds, provide measures for the safeguarding of these areas and collaborate with neighboring States Parties to declare them as trans-boundary protected areas;
Early Impact Assessments to Avoid Harm to OUVs
Request that IUCN and ICOMOS in their evaluation of such relevant nominations and in the State of Conservation reporting of listed properties and draft Decisions prepared (prescribe ) to apply pro-active tools as the Strategic Environmental Assessment (SEA) and comprehensive re-active tools through Impact Assessment (IA) and include the watersheds of these free flowing rivers;
Requests that IUCN should expedited development of Guidelines of SEA application to World Heritage and develop specific criteria for SEA assessments and specify requirements on the contents and process of specific types of assessment (e.g. basin-wide assessment of cumulative impacts from water infrastructure). The Assessment Reports should be public and made available at UNESCO web-site (except for sensitive information protected by relevant laws on national secrets).
Recognizing the importance of sustainable development, requests IUCN to provide guidelines to determine practicable technological alternatives and the limits of alteration in watersheds containing World Heritage properties allowing for renewable energies at a scale in support of the local communities and preventing adverse impacts on World Heritage properties;
Requests that State Parties in cooperation with Advisory Bodies identify and assess all properties which may be impacted by water infrastructure located in the same basins. Impacts already exerted by water infrastructure should be measured and mitigated. Already existing hydropower and other water infrastructure should be aligned with requirements for World Heritage protection or decommissioned. The opportunities for infrastructure decommissioning should be identified by the States Parties as soon as possible to remove additional undue pressure affecting wilderness areas and cultural landscapes.
Commissioning development of SEA Handbook with case studies on well-implemented SEAs to inform States Parties about best available practices.
Experts doing the assessments should be qualified independent specialists and (the key responsible leaders) should not be citizens of the State Party doing the assessment.
Environmental Assessment Reports submitted by States Parties according to the Committee decisions should be public and made available at UNESCO WH Center web-site (except for sensitive information protected by relevant laws on national secrets).
Urge parties to use Article 6 to act pre-emptively rather than reactively, seeking to assess potential transboundary impacts on World Heritage routinely while doing basin management planning and other large-scale development planning.
Protect Sites from Tentative List
In addition to the requirement on the incompatibility of large dams with existing World Heritage sites prescribed by Decision 40 COM 7), recognizing the necessity to avoid conflict between dams and properties on the Tentative List of candidate the WH Committee requests that no dams and other large infrastructure be built in the respective river basins without proper assessments and a review of assessment results by the Convention bodies. NO flooding by reservoirs of the sites placed on the Tentative List should be allowed.
Prevent Investment into Destruction of Rivers
Information on intended infrastructure which may have impact on the OUVs of World Heritage properties which is to be provided according to §172 Operational Guidelines should also include a complete list of the institutions financing and executing the project.
The Committee should adopt a decision addressing financial institutions and companies established by convention parties, recommending that they use the wording of the Decision 40 COM 7 and Decision 42 COM 7 as minimal requirements for safeguarding heritage sites from impacts of hydropower dams and other large infrastructure.
Improve Identification and Notification on Potential impacts
Recommends that any State Party planning or permitting large project investments in a basin where a World Heritage Site is located, should, at the earliest stage of planning, notify the World Heritage Center on the nature of the planned investment and whether, in the Party's opinion, it may affect OUVs and thus require an EIA/SEA.
To prevent massive non-compliance the World Heritage Committee rules that where the Committee finds that its decisions and guidelines have not been followed (repeatedly) the WH sites should be automatically placed on the List of World Heritage in Danger after a specified period on inaction by the State Party. The Lake Turkana case provides overwhelming evidence in favor of such regulations.
For inscribed and proposed World Heritage properties the opportunities for infrastructure decommissioning should be identified by the Convention bodies and the States Parties as soon as possible to remove additional undue pressure affecting wilderness areas and cultural landscapes.
Coordinate Efforts with Other Conventions
Requests the World Heritage Center to engage into consultations with secretariats of other biodiversity conventions and the UNFCC to mainstream nature-based solutions into climate change mitigation and adaptation, and to avoid measures that may cause irreversible negative impacts on the World Heritage properties, biodiversity and protected areas.
This brief was compiled by Dr. Eugene Simonov, International Coordinator of the Rivers without Boundaries International Coalition (RwB). Address for correspondence esimonovster@gmail.com
Also see: How the World Heritage Convention Can Protect Rivers from Destruction by Dams: THE FINAL REPORT . "Heritage Dammed" Water Infrastructure Impacts on world Heritage Sites and Free Flowing Rivers.https://www.transrivers.org/pdf/2019HeritageDammedFinal.pdf