Living Asia Portal published a story about a conference featuring the report made by the RwB International Coordinator.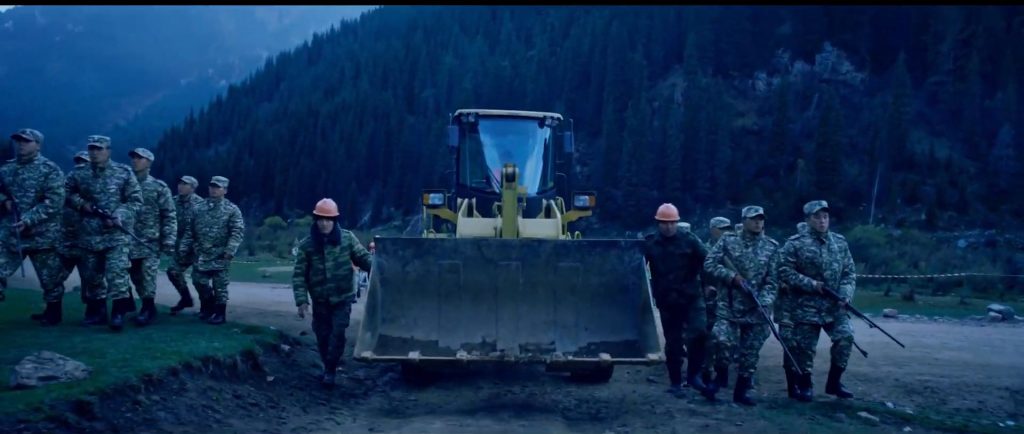 The Ecological Civilization Policy was issued as an official document by the Central Committee of the Communist Party of China (CCCPC) and the State Council of the People's Republic of China (PRC) on September 21, 2015[1]. Since then it was transformed into the signature policy of Chinese supreme leadership. The President of China, Mr. Xi Jinping, during his speech at a plenary session of the St. Petersburg International Economic Forum said: "It is necessary to adhere to the course for green development in the name of building a beautiful home where the harmony of man and nature reigns. As the famous Russian writer, Dostoevsky said – beauty will save the world! "He also clarified: "For us, green mountains and emerald waters are priceless treasures for which we will be relentlessly fighting."
The webinar dedicated to the Chinese policy of ecological civilization was held on May 6, 2021 by Central Asian CSOs within the framework of the project "Raising public awareness, capacity building and establishing a community of practice on the impact of geopolitics and investment of Belt and Road projects". At the webinar Eugene Simonov, International Coordinator of the Rivers without Boundaries Coalition, shared his thoughts regarding the progress in building ecological civilization in China.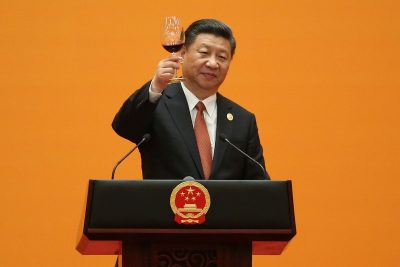 "Ecological Civilization" at home and abroad.
"Ecological civilization means that all key ecosystem functions must be safeguarded and reproduced while strict environmental regulations should be directly built into all management and economic systems of China. <…>. This policy has been brought to life by decades-long hard work of Chinese politicians, key agency officials, Chinese academy of Sciences and many environmental NGOs. When it was in preparation it looked as collective undertaking reflecting new consensus reached by many enlightened stakeholders.
Unfortunately, with the strengthening of Xi Jinping's power, everything has changed. Now the policy is called the "Chairman Xi's Thought on Ecological Civilization". On the one hand, the country keeps moving along the ecological development path by inertia, but on the other hand, we are witnessing more and more signs of voluntarism along this path, simply because no one dares to question the Xi's supreme authority. In other words, with the significant suppression of transparency and the introduction of unity of command, the room for maneuver to resolve existing environmental problems creatively has been significantly reduced. Space for Chinese civil society and its exchanges with outside world has received particularly hard hit. It is not a hopeless situation, but the speed of ecological transformation, in my opinion, has decreased today.
As for the promotion of ecological civilization in China itself, significant success has been achieved inside the country. As an example, he cites the systems of ecosystem functions' protection in priority "key regions", for example, building new ecologically-friendly economy and ban on logging in forested headwaters of major rivers. Notable success has been achieved in reducing water and air pollution, conservation-oriented-zoning, development of solar and wind energy. Significant progress in those directions is vivid and undeniable.
Nevertheless, the main objective set for building an ecological civilization has never been achieved. According to the original 2015 plan, the environmental reform of all primary governance mechanisms was supposed to be finalized by 2020. However, at the beginning of 2020, the Central Committee of the Chinese Communist Party and the State Council issued "Guidelines for the Establishment of a Modern Environmental Management System," which simply duplicates the provisions of "Ecological Civilization" documents dating from 2015. Moreover, there is limited information available regarding achievement of the environmental governance reform targets during the 13th five-year plan period. In other words, the management reforms of ecological civilization are still very far from completion."
However, we are primarily concerned about the outcomes of this policy for the neighbouring countries. As Dr. Simonov notes, it is stimulating the export of polluting industries to and extraction of resources on the territory of bordering countries. Increase in logging of primary old growth forests is especially obvious consequence for Russia, while rapid growth of Chinese cement industry is one of vivid examples in Central Asia.
"Ecological Civilization" in the next five year plan.
In general, Eugene noted that the new five-year plan marks a change in the paradigm of China's development. What are the main points outlined in the framework of the 14th five-year plan that are shaping the future of the "ecological civilization" and its environmental repercussions abroad?
Localization of key production chains inside China to prevent "de-industrialization" and ensure economic security amidst geopolitical competition;
Less emphasis on of the export of industrial equipment and the transfer of "excess capacity" to other countries;
Legislative regulation of the selection of key projects to be implemented overseas based on such criteria as inclusiveness, affordability and resilience to risks;
Combining the construction of the "green" Belt and Road with cooperation in climate change, sea protection, protection of fauna and combating desertification.
If all this comes true, we may expect environmental improvements and reduced negative impacts from Chinese projects in BRI countries, while environmental challenges posed to China by massive industrial development may grow bigger domestically. One of early signs is that the draft of the Law on Protection of Yangtze River [2]when initially published in 2020 banned further development of hydropower, but this clause was removed from the final version due to pressure from state-owned companies and anticipated need to boost Chinese economy by massive infrastructure development.
On the other hand, China is actively playing in the field of "green finance", trying to harmonize its system with the European "Taxonomy of Sustainable Finance" and policies of other major players. "Clean coal", although it appears in the 14-th five-year plan, has finally been removed from the recently released catalogue of green finance projects. Several hazardous chemical industries have also been excluded. The construction of large hydropower plants will now be carried out only "if they do not cause significant environmental damage". And it is good to hear.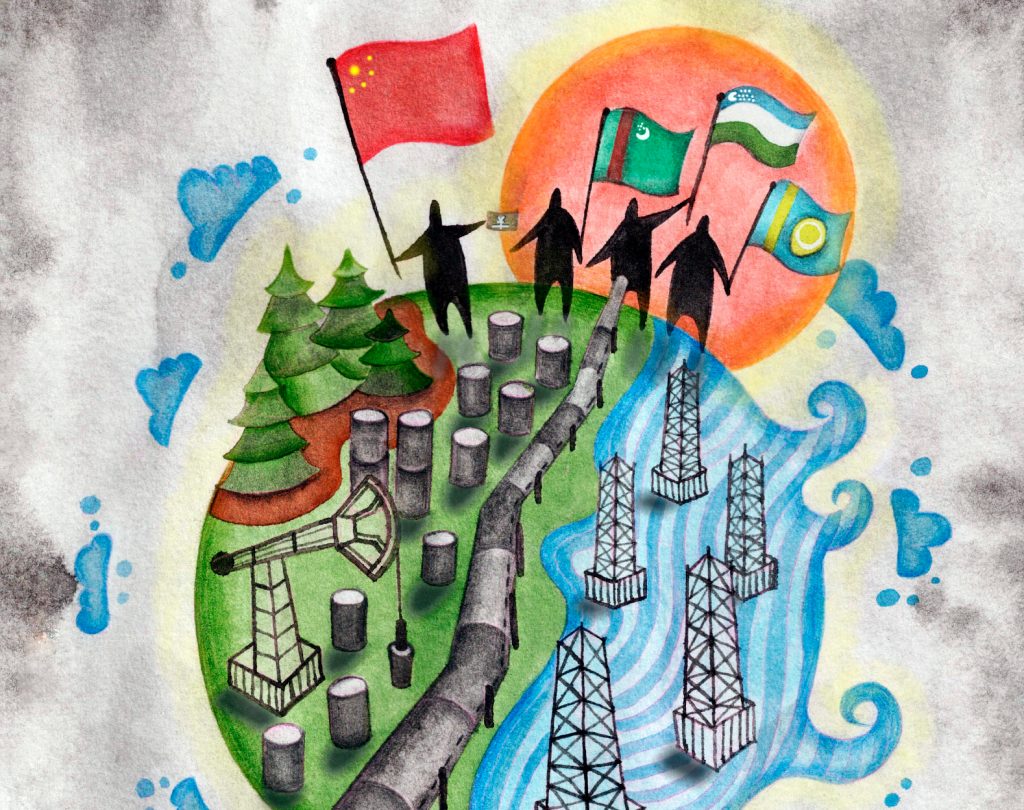 "Ecological Civilization" and BRI in Water and Energy Sectors
Among the positive changes is a significant increase in renewable energy sources (RE) over the past 10 years. Today, China is a leader in this field, especially when it comes to solar and wind energy. This country is responsible roughly for a half of all "progressive" renewables installed during last several years, while just a decade ago it was mainly busy clogging its last free-flowing rivers with numerous hydropower dams.
Meanwhile, hydroelectric power plants (HPPs) constitute only 9 percent of the China's renewable energy capacity introduced in 2020 and even less than that in 2019. Slight increase in hydropower installed in 2020 (and expected in 2021) is due to just two last large long-term megaprojects being completed, while overall state policy since 2015 has been limiting development of new hydro.
When celebrating the decline in this destructive technology, one should also keep in mind that China has more than 4,000 years of experience creating water management infrastructure, and 65-80 percent of the global hydroelectric power plant market it is occupied by Chinese companies. Therefore, it is quite amazing that the Belt and Road initiative does not have a defined water management strategy yet. For many other sectors of economy, it is spelled out, as for the water management, there is no set of principles that would demonstrate China's expectations from cooperation in this area with other countries participating in the initiative. Within the BRI's framework for the development of individual economic corridors, "water" sections have been outlined only for Pakistan and the countries of the Mekong basin. In addition, according to special regulations for outbound investment issued in 2017, investment by Chinese companies in overseas projects, which potentially could affect transboundary waters is "restricted" and requires a special permit.
China and Water-Energy Projects in Central Asia.
As for our region, there is very little information on the water-related projects under the Belt and Road initiative, except for construction and repair of hydropower plants. But examples available from Central Asia support general trends with water infrastructure projects within BRI.
China's most prominent t project in Kazakhstan in this sector was the investment in 2007 of US $ 200 million in constructing the Muynak HPP in the Almaty region, which caused damage to floodplain forests of Sharyn National Park. However, nowadays, cooperation between the two countries is mainly aimed at development of solar and wind power plants.
As for Tajikistan, there are many rumours about the participation of Chinese companies in the development of the Rogun Hydro, and Chinese contractors are actively developing "auxiliary projects", such as power transmission lines, cement factories or Nurobod-Obigarm road circumventing the future Rogun reservoir. However there is no information on direct financing of the construction of this hydropower plant or purchase of its shares by Chinese entities.
The situation is much more sophisticated in Uzbekistan. At the second Belt and Road Forum, China agreed to invest $ 2.7 billion in the 2017-2022 Uzbekistan Hydropower Development Program. However, to date public knows only about allocation by China of less than 150 million US dollars in construction of only 3 and modernization of 8 stations, including projects started before 2017. Several projects earmarked as "Chinese" in 2017 Program are now being discussed with Russian investors and companies, while China and Uzbekistan discuss solar farms.
Making "Green BRI" Green
But the most crucial question that we probably all ask ourselves when talking about the Chinese policy of ecological civilization is how to control the environmental impact of the activities of Chinese companies in other countries?
"The most straightforward answer is to put them under the same conditions as the enterprises owned by other countries and resist the pressure that somehow puts Chinese enterprises out of control of country's laws and regulations."
Considering that the Belt and Road initiative is a much politicized project, great attention is paid by Chinese agencies to preventing reputational damage. Thanks to this, public discontent, correctly and competently directed to the relevant Chinese departments, can force enterprises to enter into dialogue or even curtail their activities at the initial stages of potentially harmful projects. Unfortunately, a significant part of such projects is built ahead of conducting appropriate impact assessments and without public consultations. Some projects do not have approved EIA even at the time of completion. Based on this, it appears reasonable to communicate not only with local national agencies but also to Chinese authorities. Even if you never get direct response, with sufficient publicity and intelligible claims, or with a certain number of devoted activists consistently protesting against irregularities, this strategy will work" comments Evgeny Simonov, coordinator of the Rivers Without Boundaries Coalition.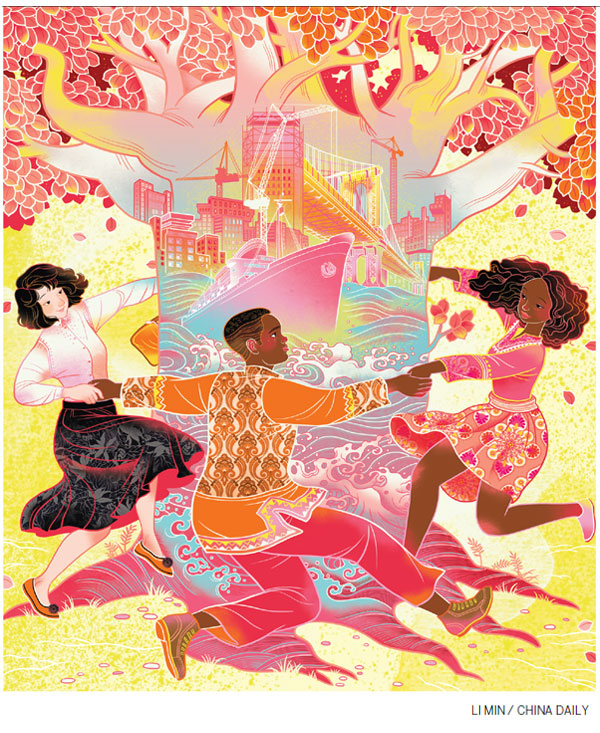 As the BRI enters next 5-year plan period, Central Asian experts and public activists need to find answers to the following questions:
have there been any improvements in public participation mechanisms and taking into account interests of the local communities since the beginning of the initiative;
whether the protection of vulnerable terrestrial and aquatic biodiversity and management of natural resources has improved;
whether under the BRI influence the national development objectives have changed and have they come closer to UN sustainable development goals;
whether the degree and character of water and soil pollution has changed along the BRI corridors;
whether mechanisms of return on investments have been created and whether the debt burden of the participating countries has decreased;
whether preserving the cultural characteristics of small countries has been guaranteed in the course of cooperation with China?
"It is time to start answering these questions because eight years have passed since the announcement of the Belt and Road Initiative at the Nazarbayev University" emphasized Eugene Simonov.
Original text in Russian published at https://livingasia.online/2021/05/16/czivilizaczii-kitaya/, https://livingasia.online/2021/05/13/poyas-i-put/

---
[1] http://english.www.gov.cn/policies/latest_releases/2015/09/22/content_281475195492066.htm
[2] http://www.npc.gov.cn/englishnpc/c23934/202103/8cccd3c25caf464d8ae3aedc66a21dd0.shtml