International environmental and civil rights groups are outraged by the Great Khural (Mongolian Parliament) passing amendments  to the Law with the Long Name (LLN) on the last day  of Lunar year. Exact amendments as of yesterday were not available to the public and even to ministry officials, but information was leaked that changes are  related to granting license-holder with a right to exploit their deposits for two-years despite the fact those deposits are located in water and forest protection zones.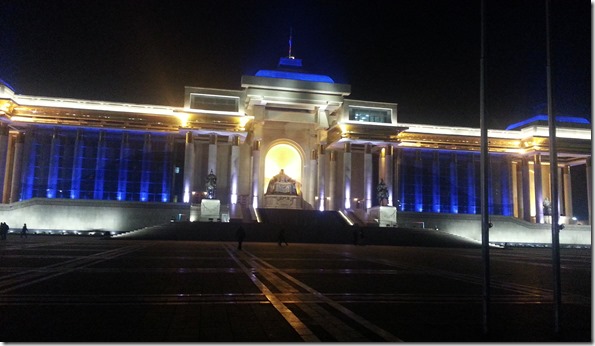 The package that was discussed on February 18th contain this law amendment, investment and shareholder principles for Centerra's Gatsuurt project and amendments to the minerals law on principles of switching Mongolia's share in OT to tax format. UMMRL leaders believe that other weakening amendments to the LLN are to follow soon.
President of Mongolia Elbegdorj, who following passing of the Law with Long Name was recognized by the UN as environmental hero, now has 5 working days during which he can veto those amendments and send the draft back to the Khural, making parliament members think it through again.
Twenty four leaders of environmental and human rights groups from 7 countries signed a collective appeal to the Mongolian President  urging him to veto these amendments conceived in haste and secrecy. They wrote:
"Mongolia is highly unlikely to create better investment atmosphere by lowering environmental standards. Neighboring Russia, that has been constantly lowering such standards, did not succeed attracting investors, but rather scared them off. The LLN was necessary timely safeguard guaranteeing preservation of environment while lowering the risks associated with intensified mining. If Mongolia weakens the LLN now, it will add to its reputation of an unstable ever changing state, failing to implement its own policies, and make it more difficult for responsible investors to justify choosing Mongolia as their destination. Therefore the effect of weakening the environmental Law could be the opposite of the one that was intended."
Letter will be delivered to the presidential office today by RwB Mongolia.
See original letter below.