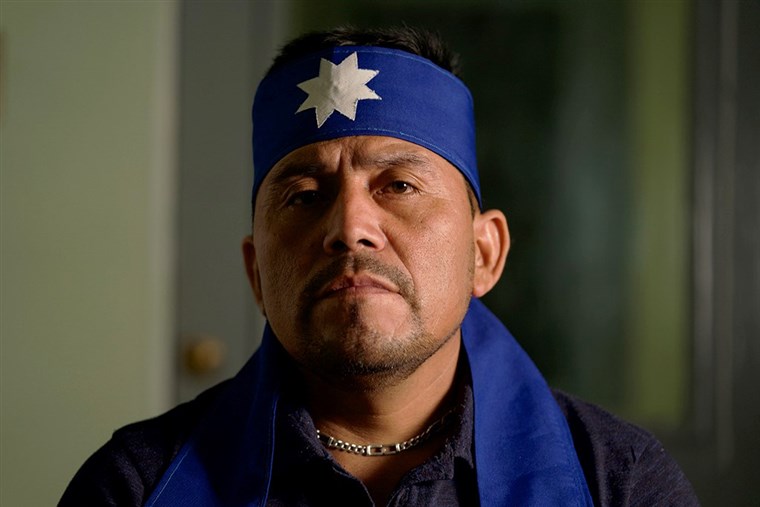 There is always hope, especially if your friends take a stand for you. An indigenous Chilean leader who faced up to 50 years in prison walked free Friday after judges unanimously acquitted him of all charges.
Alberto Curamil, 45, was charged with armed robbery and possession of illegal weapons, accusations that supporters say were politically motivated and aimed at silencing his activism. A co-defendant, Álvaro Millalén, was also acquitted.
The charges against Curamil came after he led a move that halted the construction of hydroelectric dams on a sacred river in southern Chile, earning him the 2019 Goldman Environmental Prize, known as the "green Nobel" or the "environmental Nobel."
Speaking outside the court, Curamil's daughter, Belén, 18, who championed his case internationally, said: "I am very happy because we knew that both Alberto Curamil and Álvaro Millalén were innocent. If they were imprisoned for so long, it is because they raised their voices and fought for our territory, for the freedom of our 'mapu,' the freedom of our rivers and the freedom of the Mapuche people."
The case garnered international attention from four major environmental and legal agencies, backed by prominent American lawyers, including Dinah Shelton, professor emeritus of George Washington University Law School; and John Knox, a professor of international law at Wake Forest University who was the U.N. special rapporteur on human rights and the environment.
Last week they wrote a court brief on Curamil's behalf, stressing the judiciary's "obligation to provide a special protection to human rights defenders" and highlighting a "phenomenon of the criminalization of human rights defenders as one of the ways in which their work is frequently hindered in the continent and in Chile, especially affecting indigenous leaders."
The brief added, "The Americas is unfortunately the most dangerous region in the world for the defense of rights."
Their warnings point to a rising pattern, particularly across Central and Latin America, of environmental defenders who have been imprisoned or even killed.
A growing list of those killed in high-profile cases after attempts to tackle environmental damage include two Goldman Prize winners Berta Cáceres (2015), who was murdered in 2016 after protesting dams in Honduras; and Isidro Baldenegro (2005), who was shot dead in 2017, after being jailed for 15 months for opposing logging in Mexico.
International NGO Global Witness reported 164 deaths of land and environment defenders in 2018 worldwide — three per week — with more than half taking place in the Americas.
Joel Correia, a professor at the University of Florida who specializes in Latin American Studies, said, "The last 5-10 years has seen an upturn in the criminalization of social movements, environmental activists, human rights and land defenders, in many countries across the region."
"Individuals are regularly stigmatized to justify legal prosecution against them, also often tacitly suggesting extra legal action be taken against that person," Correia added.
The main evidence linking Curamil to a robbery was an anonymous tip to Chile's Interior Ministry, which then sought maximum sentences. Curamil spent over 15 months in prison awaiting trial, during which a similar hydroelectric project by the Hueñivales company was approved on the same river.
Source: https://www.nbcnews.com/news/latino/indigenous-leader-alberto-curamil-green-nobel-winner-acquitted-chile-n1101761