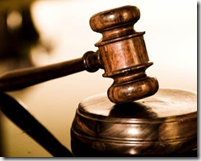 Mongolia's Supreme Court has ordered the government to enforce a ban on mining in river and forest areas following an appeal submitted by activists who said the country's fragile environment was threatened by reckless mining.
The court ruling on Thursday explicitly blamed the government for failing to implement a 2009 law banning all mining in river basins and forests.
The Mongolian government is constitutionally obliged to ensure that the country's environment is protected, but activists claim that dozens of rivers and lakes have dried up in the last two decades as a direct result of mining-friendly, laissez-faire legislation.
The 2009 ban was drawn up by parliamentary backbenchers and passed despite opposition from the government. Many foreign investors were expecting the law, derided as "half-baked", to be revoked during the current session of parliament.
"The law was made to crack down on the negative results of gold mining mania — hundreds of rivers and thousands of hectares of forests have disappeared just for few kilos of gold," said Bayarsaikhan Garidkhuu, one of the lawmakers who drew up the original legislation.
Mongolia is set to become one of the fastest growing economies in the next two decades as it develops its huge deposits of uranium, coal, copper and gold.
One of the world's biggest copper deposits at Oyu Tolgoi in the Gobi desert is set to be launched in 2012, and parliamentarians are expected to deliberate on a billion-dollar investment agreement for the Tavan Tolgoi coal project later this year.
But some foreign investors worry that populist legislation ahead of next year's parliamentary elections will undermine confidence in the country.
While a small number of mines have been shut down as a result of the ban, many more have continued to operate, with the government saying it was unable to afford compensation to the owners for closing them down.
But Bayarsaikhan rejected the argument, saying that the damage done to Mongolia's ecosystem far outweighed the compensation costs.
"We have to discuss it seriously," he said. "Even if we give them compensation, they have to pay for the damage they have done."
The decision was a victory for Tsetsgee Munkhbayar, an activist with the United Movement of Rivers and Lakes, who submitted the appeal to the Supreme Court after seeing his case dismissed by district and city courts.
"We are 100-percent confident that the fight is really the right thing so we have been fighting for one whole year at all levels of courts — the Supreme Court is the final court so the government is obliged to enforce the law," Munkhbayar said.